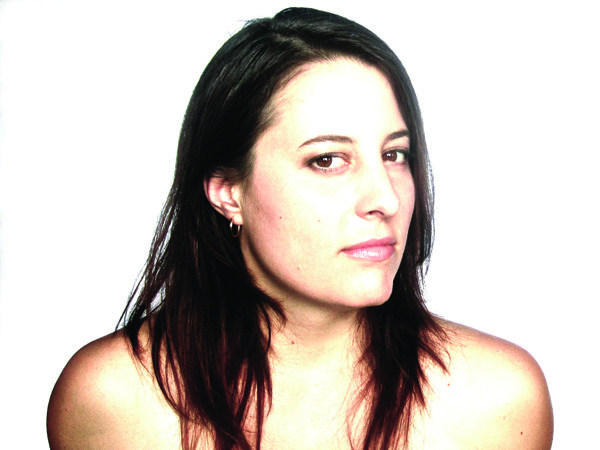 In Australia, she's as highly praised as Missy Higgins. Now, the Aussie rocker Jess McAvoy is heading our way.
If you haven't heard of Jess McAvoy, you soon will. The Australian import is already a self-made powerhouse in her native Australia and now McAvoy is bringing her unique musical contribution stateside.
McAvoy began performing as a teen and has developed such a passionate and faithful fanbase that her sold-out shows and record sales have allowed her to release 12 self-produced records through her own indie label. Her music is a synergy of edgy rock pop and with a growing number of performances booked in North America this summer, you'll finally get your chance to fall for this openly lesbian rocker.
American girls have not yet heard of you, so how would you like to introduce yourself to them musically?
Missy [Higgins] and I write quite different kinds of songs. She has this incredible pop sensibility that I really rebelled against when I first started writing. I would say my style is dark acoustic pop, or urban folk—if you want to throw around genres. Really, I'm a songwriter, and I follow the songs.
Last month, you said goodbye to your many fans Down Under because you're moving stateside. Why the move, or are we just lucky?
I think I'm lucky, have the opportunity to explore different markets. I have a beautiful life in Melbourne, but I need to try something different, and I am in a position to do so. The population in Australia is so sparse, and as a result, there are so many incredible, hard-working musicians who can't sustain themselves with their art. I don't want to be that anymore. I need a bigger audience.
For your single "The Sailor," you filmed a video in which you play a boi in sailor drag taken from your ladylove. Did that take guts to do, did you get any negative feedback from it?
It was very hard. I was working with one of my oldest friends, a beautiful director by the name of Jim Batt. We had worked together on former projects and I left the whole concept up to him.
So when we came to the idea of my love interest in the video being a woman, he built this beautiful, honest representation of the song. I was initially really anxious about putting the clip out into the world, knowing the history of what can happen to artists when they come out. I'd been avoiding the subject of my sexuality since I started performing at 16.
It is an important song to me—it happens to be about a woman and I wanted to honour that. I received a pretty amazing reception for my honesty. A few of my peers commended me for it, which was lovely. I got a couple of letters from strangers too, so generally, it was cool. There were some fewer fun moments, but it's really important to me, to be honest in my work. To me, that's an important part of my job.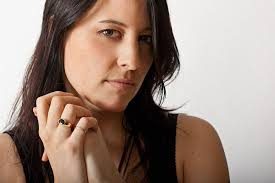 Tell us more about being out: How do you identify, and how has it affected your career?
I have always maintained that my sexuality is a fairly fluid thing, though I have mostly been involved with women. I have struggled with it over the years, in terms of where it fits in my career. It gets scrutinized more than I thought it would.
I get all kinds of strangers asking me about my personal life because I'm a performer and they're curious. I have also had a couple of interesting confrontations with industry people about it over the years—because they just don't know where to place me, because I "look straight." It's a pretty interesting dance.
On the flip side, I have had such amazing support from the gay community. Women have such a wonderful way of being passionate supporters of music. I get access to a lot of that. It's pretty rad.
Who are your musical role models and influences?
Musically, I had a pretty steady diet of Tori Amos in my angsty teen years. Once I really noticed Madonna though, in the Blond Ambition days, the aim became clear. I had to meet Madonna. I think these contrasting tastes opened me up to all kinds of music.
The obvious contenders have stuck out over the years: Fiona, Ani, Feist, some Joan as Police Woman, and then full-swing back around to Etta James, Edith Piaf and the delectable Nina Simone. Oh, and Rage Against the Machine.
You're an independent, self-funded musician, active since 1999, with four albums and seven EPs under your belt. What's it going to take to make you world famous?
Well, I have plans, you see. I'm working on a very special project that is a departure from the style I have been working with all these years, and I have a few other things up my sleeve. I'll be traveling around America and Canada looking for the right opportunities for any one of my projects.
Because I have mostly done everything on my own for a long time, I've learned a lot about how things work. I guess you can say I have street smarts, Aussie-style.
OK, now a personal question. Single or partnered or not saying—any hope for the girls?
Let's just say I have a good reason to frequent New York City, other than the city herself.
When you arrive in the U.S., where will we first be able to see you perform?
You can certainly expect some shows in Toronto and New York City from around August till the end of the year, and others in and around, up and down the place. The best would be to get on Facebook or sign up to my mailing list on my website. I'll keep you in the loop, so you can come and say G'day.