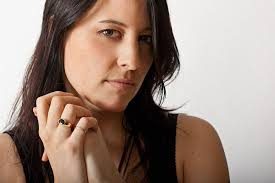 Australian Creative Weapon Jess McAvoy invites you to be a part of her Fourth Full-length album; "The Women".
Writing her first song, "The Rainbow's Smile", at the tender age of 6, hailing from Perth she started up her own music label at 16, Henduwin Music and it went from there.  Jess has since funded and produced 12 albums and had countless tours both here in Australia and overseas.
"Into the Dark" 2006 received rave reviews in the Australian press, including "Album of the Week" in Beat magazine (Melbourne); "An Album to treasure."  4 ½ stars in The Age (Melbourne) toting "…forget the rest, Jess McAvoy is one of the best."
"As the Sun Falls" (2008) was met with even more support from the media in Australia, including multiple spins on Australian National Youth Broadcaster Triple J, Hefty reviews in the print media and online, plus spinoff success of the single "The Sailor" after  a performance featuring Gotye was released on youtube
Now Jess is embarking on her next venture – a crowdfunding campaign to assist with the production of her next album  The Women.  This album will be a very important one for the Aussie Muso.
"I have been candid about my life and creative process since the very beginning. I am a passionate believer in leading by example. "The Women" will be the first time I reveal in full candour my relationships with very important women in my life. Friends, Lovers, and even my Mum. I don't pull any punches.  Since I was a young girl, it has been my dream to see positive examples of women in the media who lead healthy, honest, and brave lives. I always set about to provide some of that missing example, while creating intelligent, accessible, quality music and performances. I believe this record will be a great platform to help me lead by example to a wide and diverse international audience. "
Jess is inviting her fans to become a part of an integral chapter in her career. "The Women" will be released internationally and will eventually be the centrepiece for a myriad of opportunities including new music videos produced in collaboration with some of the finest directors, tours of Canada, the U.S., and Australia just to start. A single album gives an artist the opportunity to promote their craft with gusto for up to three years.
As a thank, you for contributing to the campaign Jess has listed a whole range of perks that you get.  From a $5 donation, you will a digital download of the first three singles released from The Women to a donation of $100 to help Jess' cause will get you a personalised clip of Jess performing your favourite song (hers or someone else's) with a personalised message and send them to you on the interwebs. Plus you will receive a digital download of the Demos and the CD upon completion.
To check out the campaign click HERE