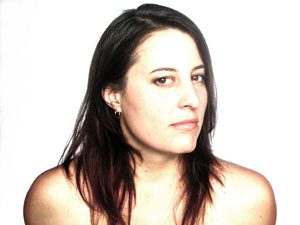 Melbourne-based musician Jess McAvoy hangs up her mic and gets on a plane.
 She's heading to America for six weeks, and then, Jess tells me, "I'll be coming back but I won't be playing anymore." I ask her why not. "'Cause," she says. "'Cause why?"
"The main one is that I've been doing this for fifteen years and I'm still broke." It's a good point. She says that yes, "from time to time it's a pretty fun little income," but as an independent musician in an increasingly oversaturated – and highly commercialised – industry, it's time to take a moment and reassess her approach.
Like a true businesswoman, she tells me "I know that I've got a really good product and a substantial body of work," but that "constant accessibility means that people take it for granted that I'll be around. I'm going to take my product off the market, have a crack and go overseas, and on top of that, I need to stop being so focused on turning my music into a product. I need to let it spread its wings and be."
What do they say when they hear Jess McAvoy will no longer be performing? "People cry." They ask, "When am I going to see you?" Well, she says, it's too late.
Jess tells me she couldn't be happier about her decision. "Part of what I'm doing is taking a big step back." She says everything is "moving and changing so much you have to have a good long hard look at what we have to do to create a buzz. The old model doesn't work anymore." 
Jess tells me she's growing up and becoming more thoughtful. She's still interested in making an impact with her music but this time out is allowing her to "sit still and have a look around before I jump up and down and say I'm awesome." Life is what you make it, she tells me, and "it's about nurturing the ideas just right."
Sounds like a perfect plan to me.