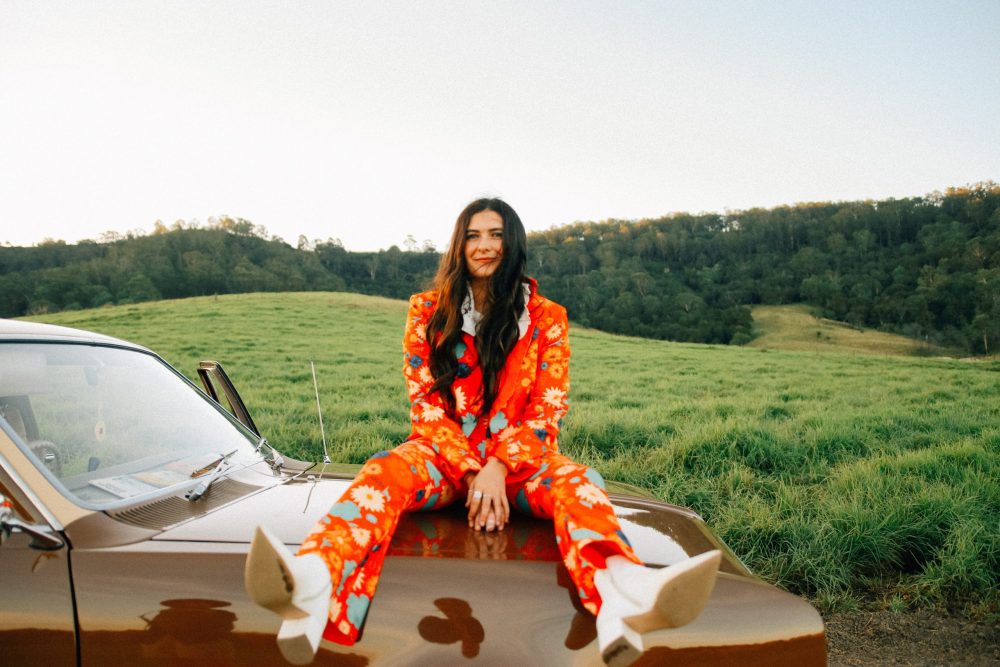 Set for release on April 15, the Julia Stevens EP includes previous singles 'Forgot To Love You', 'Reruns' and 'Seasick'.
The project dives fearlessly into all the wild and reckless waves that encompass love, the simmering crush, the back-and-forth, the hopes and doubts, the passionate love and calamitous heartache.
On the new single, Hollie says, "The title track 'Julia' is about the very real friction between love and career. What do you do when you fall in love with someone but their own aspirations and wants for themselves clash with yours? It's about the girl you're in love with moving to New York for her dream job, do you ask her to stay? I wrote this track for a fan in this exact situation. Throughout the track, I dance with the idea of telling Julia how I feel, and my desire for Julia to stay with me."
Hollie explains the EP's title and themes, "Julia Stevens is the personification of every individual experience I've had in love, tied together into one body of work and one passionate, unpredictable, sensational story."
This amalgamation of her experiences brings to life an EP that is truly authentic, with Hollie also being the creative driving force behind the visuals for the EP as writer & director.
"I wrote this EP over the course of three years, with each song time-capsuling a particular feeling from when I wrote it. When it came time to put these songs together for an EP, I realised they almost encompassed the timeline of an entire relationship. The simmering crush, the back-and-forth, the hopes (and doubts), the what-ifs, the passionate love, and the calamitous heartache. So, I wanted to amalgamate them into one single love story that detailed every experience I've ever had in love and the concept of Julia Stevens was born."
The fictional series is episodic, teasing fans to one 'part' at a time, and slowly unravelling the thrilling and unexpected love story between Hollie and Julia Stevens. The first six parts of 'The Julia Stevens Story' are delivered in conjunction with the first three EP singles. Each single is accompanied by two parts, a music video and later, a standalone extended scene, to propel the narrative forward before the next single.
The Julia Stevens EP solidifies Hollie's step into the sunshine, basking unapologetically in the honesty of her sexuality, and leaning into the vulnerability of bold and beautiful love. Hollie's passion for, and commitment to, elevating LGBT stories is tireless and intrepid.
'In everything I do, I want to champion self-expression and celebration. I want to give young people the representation I always craved'.

Hollie Col - Forgot To Love You (Official Music Video) Julia Stevens Series: Part 1