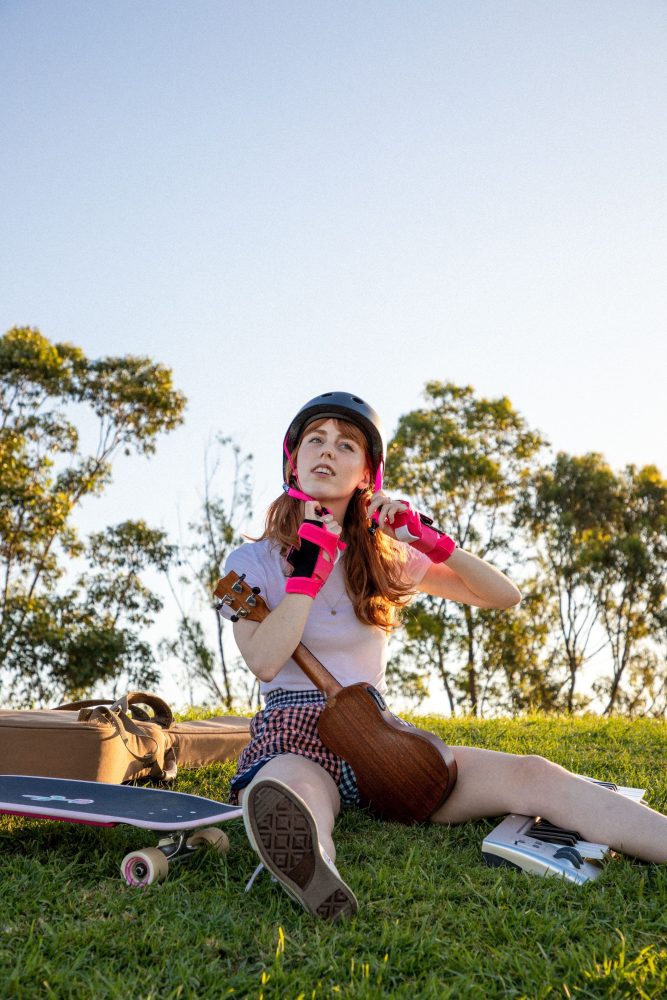 Ally Morgan's Celebrated One-Woman Cabaret Comes To The Melbourne Comedy Festival
Rogue Projects and Theatre Works present the Melbourne premiere of Ally Morgan's critically-acclaimed one-woman cabaret Not Today as part of the Melbourne International Comedy Festival, from 19-23 April.
26-year-old Ally Morgan is determined to save the world from climate change. How does she plan to do it? Through the power of THEATRE! The only problem is that she's so anxious about climate change that she can't actually write the life-changing show that will save the world through the power of theatre… See the problem?
So, when Ally finally books in to see a psychologist and a guided meditation miraculously transports her to a real-life theatre in front of YOU, she's got no choice but to devise a one-woman show on the spot – right here, right now!
An intimate cabaret experience directed by Miranda Middleton (Voldemort and the Teenage Hogwarts: A Musical Parody, Great and Powerful Ozzie), Not Today takes audiences on a rollercoaster ride through the ups and downs of being a young queer performer working at a children's hospital during a pandemic, and the climate anxiety that permeates it all.
Not Today explores how climate anxiety can result in the less publicly-acknowledged phenomena of climate grief: a sense of mourning for the loss of the natural world as we once knew it. Much like the hidden grief Ally has for the kids who have passed away during her time at the children's hospital, there is currently no social ritual that validates climate grief. Yet, by sharing her experience with an audience, Not Today becomes a space to acknowledge a feeling that is shared disproportionately by young people today.
The work was inspired by Ally's song Quiet Australian, a climate change anthem originally written in response to the 2019 bushfires, and performed for the Bushire Benefit Concert that Miranda produced at the Giant Dwarf Theatre thousands of people engaged with the work across social media. It led to Ally's debut single and a music video that brought together over 20 artists from across Sydney.
As theatres began to reopen in 2020, Ally and Miranda united again with a new mission to weave Ally's music into a one-woman cabaret, and Not Today began to take shape.
The cabaret features ten of Ally's smart, hilarious, and heartfelt songs, including the titular 'Not Today'. "I love how writing music forces me to distill my thoughts. I've only got a couple of verses, a chorus, and a bridge to talk about what's in my head," said Ally.
Armed with her army of instruments and sense of humour, Ally may not quite save the world, but she'll sure put on one heck of a show.
What: Not Today
When: 7:30 pm, Tuesday 19th – Saturday 23rd April
Where: Theatre Works, 14 Acland St, St Kilda
Tickets: Previews $27.50, Concession $34.50, Adult $42.50 +bf    Bookings via www.comedyfestival.com.au
LOTL sits down with Ally to discuss her latest show, the web series 'How to be Queer' and the her short film ' Her own music'