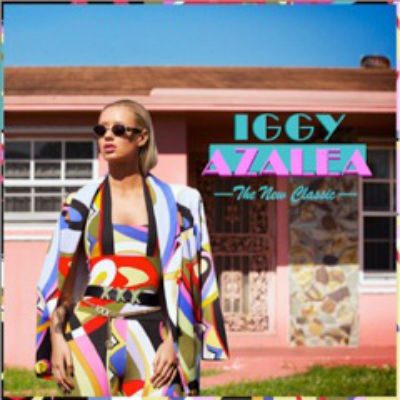 Iggy Azalea 'The New Classic' Young Aussie taking over hip hop.
Surely we've all had those days where we would love to "trash the hotel and get drunk on the minibar", right? Well, if you have, then "Fancy" is the track for you. With millions of views on YouTube, this song is massive and rightly so – it's catchy and the video is a smart parody of the mid-nineties classic "Clueless".
Iggy Azalea hails from Australia where at age 16 she packed her bags and moved to Miami, Florida to follow her passion for music. Confessing that she never really fitted in back home, as her music style was not understood, nor were her homemade clothes –she is now fast becoming a major player on the hip hop music scene.
The New Classic is the kind of album that will divide or conquer you, that is to say, like all hip hop, it's somewhat of an acquired taste and then add the layer of having an Aussie female rapping (and sounded un-Australian) you are bound to divide hoards.  For me, the album does in large part appeal and it's obvious it's meant to appeal to the masses with its pop flavour – much to the disgrace of hip hop purists. 'Walk the Line', 'Change Your Life' and 'Bounce' are punchy and catchy tracks.
All of these tracks feature a solid melody and chorus designed entirely to get you hooked and most importantly Iggy's flow is the star – any way you cut it, the girl can rap – regardless of the lack of the "Aussie" accent.
'Work' gives you an insight into the real Iggy and just where she has come from to get where she is – imagine being '16 in the middle of Miami, no money, no family.  Sadly it seems to be the only insight we get into Iggy, unlike other rappers, that draw in large part from their troubled past for inspiration, there isn't much of that here.
Following on from this track 'Impossible Is Nothing' is an anthem of sorts – soaring through the chorus with an underlying electro-pop sound.  Rounding out this solid album is the second single from the album "Black Widow" featuring Rita Ora, which is set to be another hit.