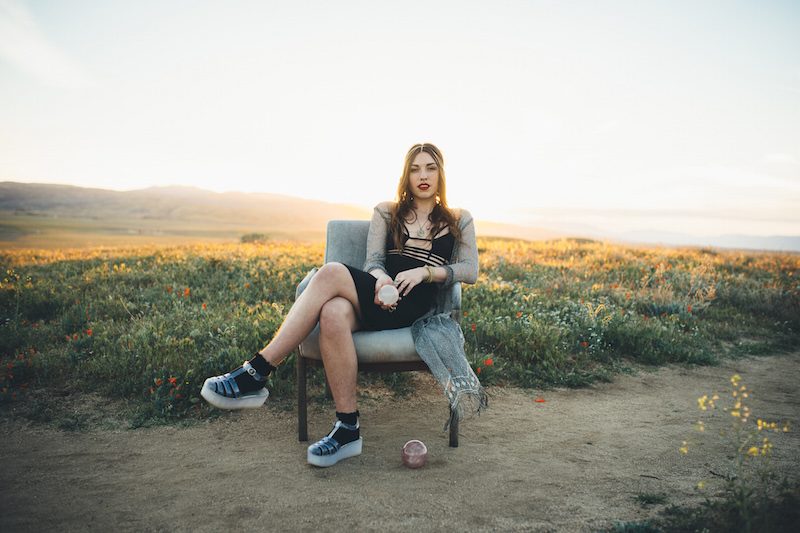 With inspiration from Amy Winehouse and a sound reminiscent of Tove Lo, Claire's music dips into neo-soul and synth R&B.
Los Angeles-based queer singer-songwriter and multi-instrumentalist Claire Mortifee recently premiered her debut single "Ouroboros." Produced by Grammy-winning producer Chin Injeti (Drake, Eminem, Dr Dre), the song sways with jazz melodies, electro-synth beats and elements of pop to help frame her message. Inspired by the Indigenous art symbol of a snake eating its own tail, the ouroboros represents the re-creation and the infinite cycle of nature. Easily found on every continent, the symbol influenced Claire's first track from her forthcoming EP Medicines. Check out the full audio premiere here.
"Ouroboros" is from the forthcoming EP Medicines due out June 22nd. Aside from her beautiful lyrics, Claire is passionate about sharing the story of her relationship with her husband, African-American trans man Xavier. The two have been interviewing together this month discussing their inspiring relationship; more on that below! 
In a recent interview, Claire talked about what the song means to her. "[The ouroboros] mirrors that each death my ego undergoes is also inevitably a rebirth," she explains. "From those ashes, newer and more authentic selves blossom. That's how the Ouroboros heals…by reminding us that we are sacred through every phase of our evolution."
"We are loved, and we are lovable, no matter what."
Claire's undeniable musical prowess, socially conscious lifestyle, and message of healing and self-love emanate throughout her work. As a vocalist, Reiki Master and Life Coach, the 24-year old Vancouverite resonate with authenticity. With vocal inspiration from Amy Winehouse and Erykah Badu – and a sound reminiscent of Tove Lo – Claire's music dips into neo-soul and synth R&B. Bringing a perfect storm of vocal ability, magnetic presence and sheer confidence, she utilizes her potential to create music that is poignant, timeless and deeply resonant.
Check out the video for her new release here:
In addition to being a healer, Claire also acts as a board member for two community enrichment non-profits, namely the Universal Zulu Nation's Salish Coast Chapter since 2015, and StreetRich HipHop Society since January 2015. Her debut album Medicines has been carefully crafted and is due out June 22nd. Featuring production and collaboration with Vancouver's best and brightest, Medicines marks a turning point in the young visionary's career and in her journey.
Now for the aforementioned love story… After meeting on the beach in the South of France in 2015, Claire and Xavier fell wildly in love almost instantly. Nine months of 7-hour FaceTime calls later, Claire moved down to LA to be with Xav, the gorgeous trans man who was continuously surpassing her wildest dreams.
He proposed on horseback while riding through the Fairmont Grand Del Mar's sage-covered canyon trail, and on January 11th, 2017, the two were married in Claire's hometown of Vancouver. Today they live and love in Los Angeles with their doggy child Joplin.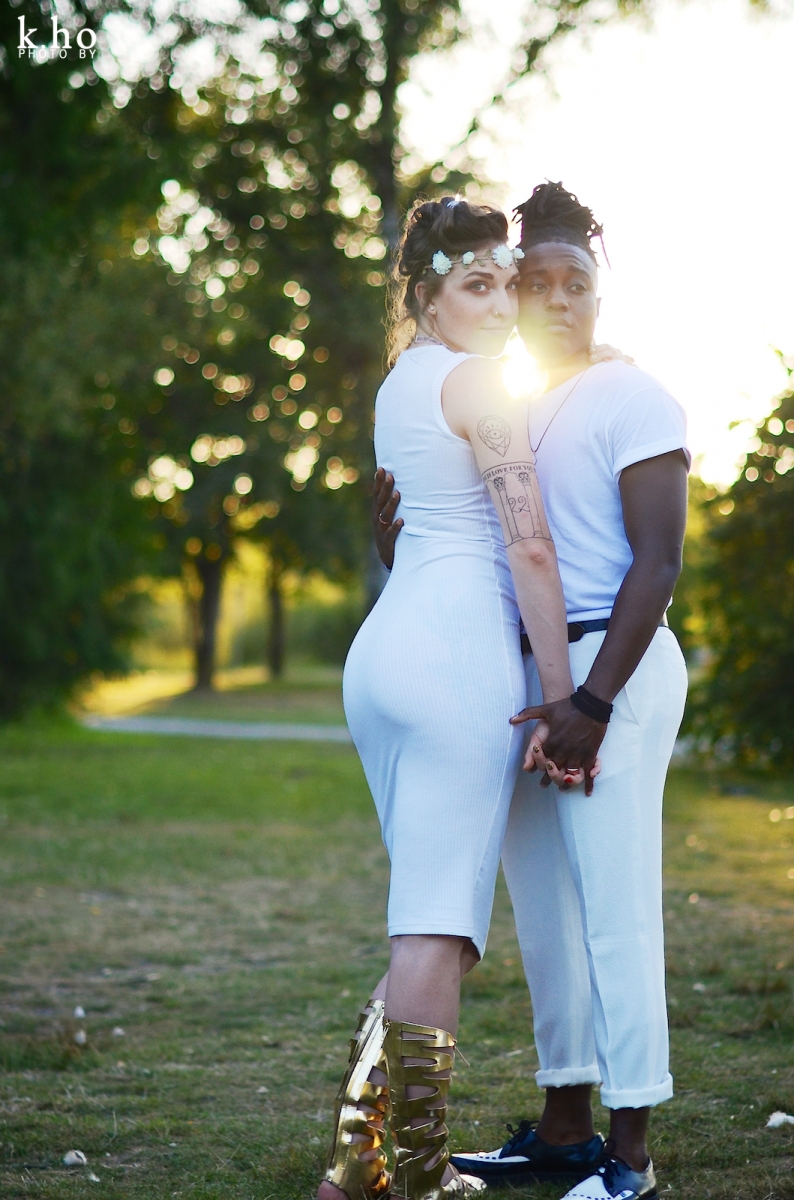 For more information visit: www.clairemortifee.ca