Indy-Folk-Pop Artist here to stay!
Light Is a Ghost is the follow up to Brooklyn indie-folk-pop artist Julia Weldon's 2008 self-titled debut. Produced by Saul MacWilliams (Ingrid Michaelson, Dan Romer) and featuring Adam Christgau (Sia, Tegan and Sara) on drums, the album showcases Weldon's storytelling, voice, and unmistakable charisma.
Defined by its brash honesty, Light Is a Ghost is an American album in the truest sense. With an emotional resonance bigger than her own experience, Weldon tells the story of both the harsh city edges and limitless, open spaces. The album captures the feel of the open road on a late summer evening while ruminating on past relationships that creep into that serenity.
Weldon's album unfurls as an evolving ride through life, family and relationships, complete with the necessary loss, regret, resentment, and debauchery. With her confident guitar playing and Christgau's propulsive drumming, Light Is a Ghost is as exciting as it is heartfelt.
Classic while being contemporarily resonant, the album's twelve tracks draw on everything from indie-folk to blues-rock, dialoguing with current artists like Bon Iver, Iron and Wine, and Cat Power as well as legends like Bob Dylan, Elliott Smith and Suzanne Vega.
A self-taught, nationally touring musician, Julia Weldon's possessing personality and captivating music crosses bridges and divides. With unfailing fingers, she tells stories that feel both intensely personal and widely universal. Unapologetically herself, Weldon's songs grab you— asking you to pull up a chair, pour yourself a whiskey, and stay awhile.
New York-based singer-songwriter Julia Weldon might be the most soulful singer you've never heard of." -The Advocate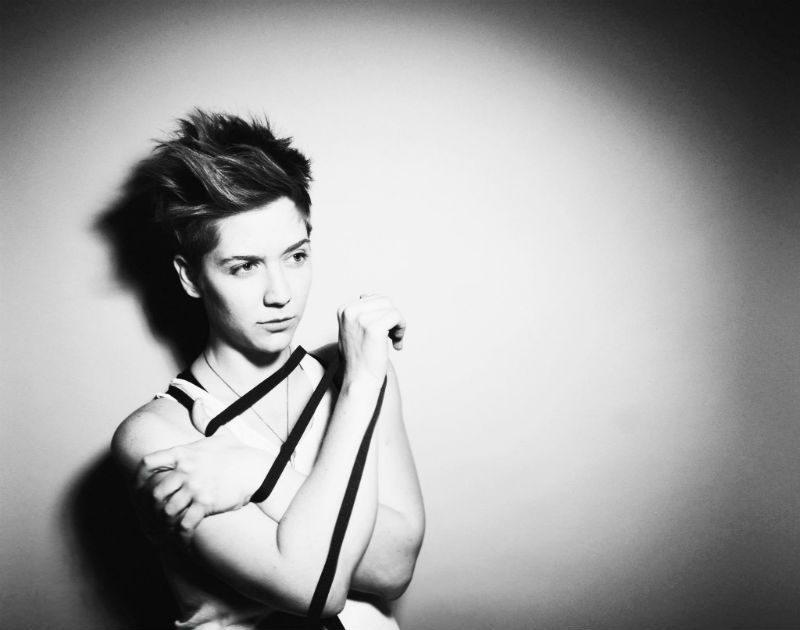 One of the primary keys to being a good and successful singer/songwriter is the ability, to be honest. Stories, emotional arcs, none of this means a thing if it's clear the artist is just putting on airs for a given occasion, playing something because it might create a cynically predetermined effect on the audience. None of this ever feels like a problem for Julia Weldon." –The Washington Times
On her new record 'Light Is a Ghost,' singer-songwriter Julia Weldon acts as… every good dream that's worth preserving after the alarm clock goes off." –The Deli NYC