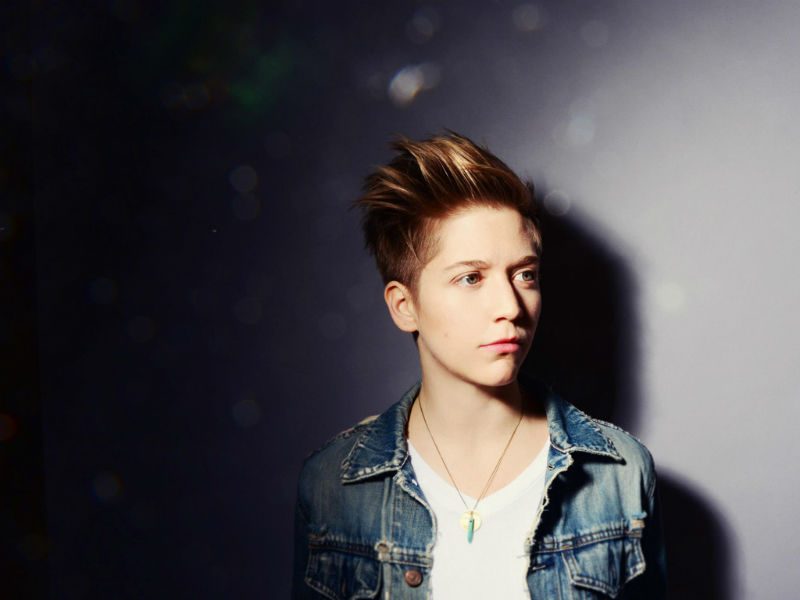 Behind the scenes of Julia Weldon's latest offering.
Julia Weldon's brand new music video is "All I Gave Her," directed by Diane Russo and shot by Angela Cheng in what was almost an entirely queer female shoot.
"I wanted to do a video for 'All I Gave Her' because it's about addictive highs, and lows of a tortured relationship—something most of us can relate to. I wanted to explore imagery that could tell a story of two people crazy in love and exhausted of each other," says Russo.
"I wrote 'All I Gave Her' the year after I graduated from college and after 9 months of not being able to write any songs I felt good about," says Weldon. "It was the longest writer's block I'd ever had. A lot of my songs are about temporal moments in a relationship and this song is about that moment right before, or right when, you decide to break up with someone. At the time I was holding it all in, but this is the song that broke the dam and I wrote a lot of songs soon after this."
"Diane Russo approached the shoot like a short film rather than a music video and people will feel that. It's hard to believe, but this is her debut music video. I was also super pumped to work with Diane because it meant getting to work with her partner Angela Cheng as part of the package. Diane and Angela are partners in both life and work, and Angela and I have been friends for years."
"The lead actress, Connie Saltman, blew everyone away and I know she'll gain some fans from this video because she's also a total babe. This music video was made by a mostly queer, predominantly female-identified cast and crew, and I think that created a really productive creative environment for us."