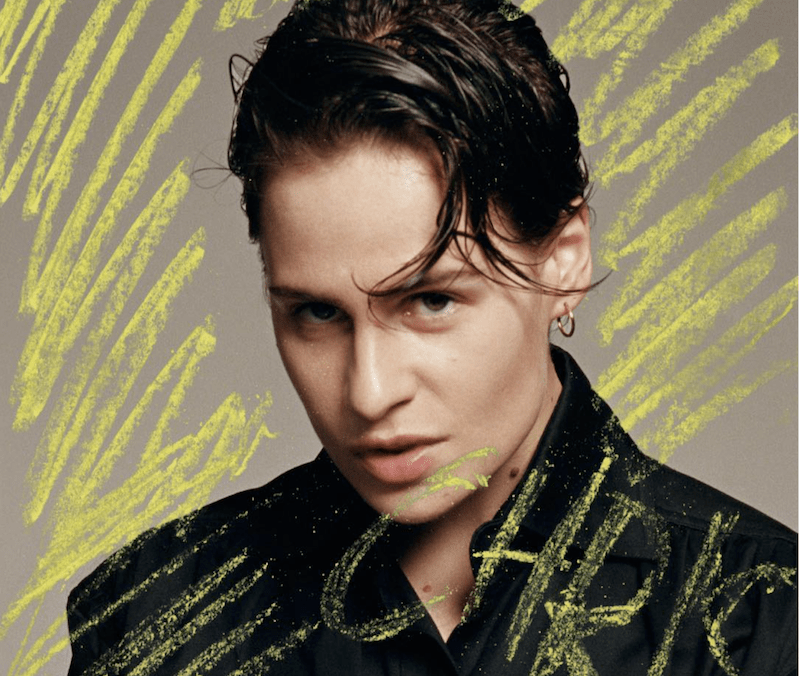 It's no secret that the music industry has been starved of true queer female representation for many years.
Though the androgyny of Annie Lennox led everyone to believe that she was a lesbian in the 1980s, this was and isn't the case (though she is a fantastic ally).
So, to celebrate this success, here are seven essentials to get you started.
HAYLEY KIYOKO
If you haven't heard of Hayley Kiyoko, where have you been? She's so adored by the queer community that she's been nicknamed "Lesbian Jesus." The 2015 release of Girls Like Girls sparked the beginnings of a queer movement, with the music video to match depicting a blossoming (and ridiculously cute) relationship between two girls. Kiyoko's debut album, released in March, boasts a display of charmingly queer anthems that fade in and out of one another. Kiyoko is essential to queer listening.
Song recommendations: He'll Never Love You (HNLY), Curious, Wanna Be Missed.
GIRL IN RED
Girl in Red records everything in her bedroom, making for a beautiful nostalgic feel, with homemade videos to match. She's released five singles so far, and almost all of them have queer themes woven throughout. Hailing from beautiful Norway, she has yet to announce a UK tour (though when she does, the gays will, no doubt, descend like wildfire).
Song recommendations: girls, I wanna be your girlfriend, 4 am.
KING PRINCESS
19-year-old Mikaela Straus' first EP under the stage name King Princess, Make My Bed, was released in June. Signed to Mark Ronson's record label, Zelig Records, the singer-songwriter has struck quite the chord (if you'll pardon the pun) with the LGBTQ+ community. She's also dating Amandla Steinberg, which is pretty cute.
Song recommendations: 1950, Holy, Talia.
CHRISTINE AND THE QUEENS
The 2016 release of Chaleur Humaine and an appearance on Jools Holland catapulted the French female to fame. Infamous for her androgynous style, Héloïse Letissier identifies as pansexual. She is due to release her second studio album this year. Anticipate 80s-style bops with smoothly choreographed dance routines to match.
Song recommendations: Girlfriend, 5 dollars, Science Fiction.​
MUNA
Dark pop group MUNA is everything you could possibly want from a girl band. They're all fantastically queer too. The songs on their debut album, released last year, are an eclectic mix of upbeat bops and mellow, dark tunes. The group also featured in Netflix's Alex Strangelove, which premiered earlier this year.
Song recommendations: So Special, Loudspeaker, Everything.
MARIKA HACKMAN
Marika Hackman isn't new to the scene, but her latest release, I'm Not Your Man, boasts an array of queer, indie anthems. In Boyfriend, she takes the idea that only a man can please a woman and completely dismantles it. I saw her perform at the Truck festival in July and shared a remarkably queer moment with a girl in the crowd as we were both screaming the lyrics to this wonderfully gay song.
Song recommendations: Boyfriend, Time's Been Reckless, I'd Rather Be With Them.
THE JAPANESE HOUSE
The current discography of The Japanese House, also known as Amber Bain, features an array of EPs, but her debut album is due to be released next year. Expect mellow guitar sounds and dream pop vibes. Bain is currently in a relationship with Marika Hackman: yes, the lesbian community is as close-knit in the music industry as in other circles.
Song recommendations: Saw You In A Dream, Somebody You found, Face Like Thunder.