Closeout the year with thoughtful ballads and holiday harmonies from Brandi Carlile, Chely Wright, Ria Mae, and more.
Whether you've been naughty or nice, enjoy a soundtrack of hits from queer women that rock. Craft your own playlist and reflect on the year that was, with a glass of champagne, a mug of cocoa, or a shot of whiskey.
Molly Adele Brown
Nashville-based LGBTQ musician Molly Adele Brown mixes art with activism on the Washington Post-lauded track, "Me Too." The stripped-down, piano-driven production adds poignancy to the pop-structured tune. Resisting the urge to go into the full-anthem mode, Brown plaintively expresses her wish for the next generation imploring, "I hope you never have to say me too."
Brandi Carlile
Brandi Carlile teams up with Grammy Award winner Sam Smith for "Party of One." Produced by Dave Cobb known for his work with outlaw hitmaker, Chris Stapleton, "Party of One," is a sweeping country-flavoured tearjerker.
"This is a song about deep and enduring compassion," says Carlile. "It's about trying to navigate domesticity, love and particularly marriage whilst being willed to fail by those that would revoke that right if they could. I'm beyond proud to have collaborated with the incredible Sam Smith."
A portion of the profits from the recording will be donated to Children in Conflict via Brandi Carlile's Looking Out Foundation as part of its ongoing campaign to raise $1 million for children impacted by war. Learn more at http://www.childreninconflict.org and http://www.lookingoutfoundation.org.
MNR PLSR
The Real L Word fans of Showtime will remember Season 3 fave, Somer Bingham. While documenting her trial run with Brooklyn badasses Hunter Valentine, Bingham was a kick out of the band after missing a critical flight to LA. Since then, she has been busy balancing music and motherhood and is excited to have found her groove.
Bingham has teamed up with Emily Einhorn for the electro-fringe-pop of MNR PLSR. The fantastical video for "Gold" is destined to be a hit with Walking Dead fans or anyone with their own strategies for a zombie apocalypse.
Their new album Gold (released October 30) is out now.
Erin McKeown
Former drama kids can rejoice at the release of folk-pop artist Erin McKeown's cast album of her politically timely musical Miss You Like Hell, out November 16. Written with Tony and Pulitzer Prize-winning playwright of In The Heights, Quiara Alegría Hudes, Miss You Like Hell follows the adventures of a teenage girl on a cross-country road trip with her estranged mother, an undocumented immigrant from Mexico.
A staple of NPR and BBC, McKeown has appeared at Bonnaroo, Newport Folk, Glastonbury, Oxegen, Winnipeg, and many more. She has performed with Joan Baez, Amos Lee, Ani DiFranco, Andrew Bird, and Josh Ritter.
Ria Mae
Ria Mae's forthcoming EP is a follow-up to her critically acclaimed My Love, which was nominated for Pop Album of the Year at the 2018 JUNO awards. Featuring Frank Kadillac, the video for the first single off the upcoming EP, "Hold Me" follows Mae as she 'wanders the colourful city in hopes of finding her way from the busy, social landscape of adulthood back to the pure, authentic ease of childhood.' Mae never fails to write catchy pop anthems sure to make the best-of lists.
The forthcoming EP is due out in early 2019.
Chely Wright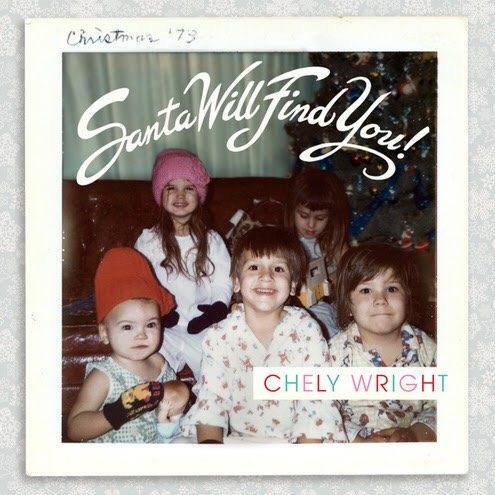 If you're on the hunt for a new favourite holiday-themed record, look no further than Chely Wright's Santa Will Find You. The five-song EP with a bonus track featuring Richard Marx is right here waiting for you to add it to your collection.
https://chely.merchtable.com/music/santa-will-find-you-ep-cd-digi
As the snow starts to fall and the days get shorter, remember that a new year is right around the corner – one filled with hope, magic, and fresh music to enjoy!