Surfing in the tropics with fellow lesbians? Yes please.\r\n
Safari Surf Adventures, in celebration of 40 years of Mardi Gras, are holding a once-in-a-lifetime surf camp in Noosa coached by LGBT advocate and World Champion Surfer, Serena "Sauce" Brooke.
This 7 Night, all-inclusive instructional surf trip offers a unique opportunity for surfers to experience the highest standard of surf coaching by professional surfers at one of the most desirable surf breaks in the world.
All Safari Surf Adventure trips are dedicated to sustainable travel, and provide surfers with exclusive hands-on coaching tutorial, surf science, fitness, wellness focused activities, cultural experience and film and video footage of yourself.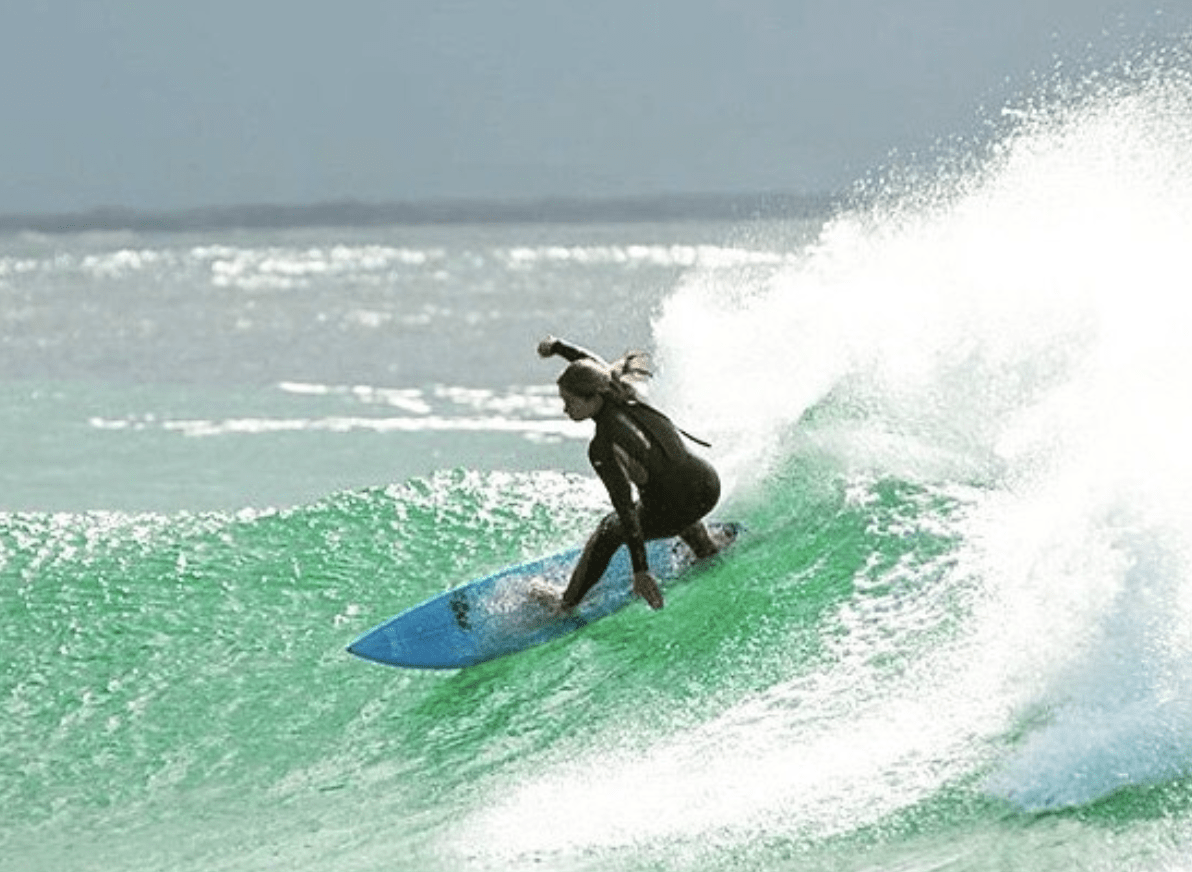 WHEN:
March 5th-12th 2018
WHAT IS INCLUDED:
• Round Trip transportation from Sunshine Coast International Airport (MCY) to Safari Surf Adventures home rental in Noosa
• (7) Nights' accommodation at the Salty Stays Villa Del Mare home
• Daily breakfast and lunch items stocked in the home for guests to create their own meals
• A welcome and farewell BBQ dinner at the house for all guests
• Dinners for all other nights out in Noosa area at local restaurants (guests expense)
• Daily am surf session with your coach pro surfer Serena Brooke (includes: basic pre-surf stretch routines from Serena, transportation to various surf spots, videography and photos of each surf session)
• In depth video analysis of your surfing by Serena Brooke
• Visit the national parks & head into town for shopping and local arts & crafts
• All video footage will be provided to each guest along with all photos
WHAT IS NOT INCLUDED:
• Alcoholic beverages.
• (5) Nights dinner out
• Flights
PRICES:
• Villa del Mare- Non-Surfer-Shared Lodging – $1,745.00
• Villa del Mare- Private Lodging – $2,720.00
• Villa del Mare- Shared Lodging – $2,320.00
SERENA BROOKE – TEACHER / COACH
Serena Brooke is a professional surfer, Safari Surf Adventure spokesperson and surf coach, charity worker, member of the LGBT community, and mother, based in Queensland, Australia. Serena enjoyed a 14-year competitive surf career with the World Surf League where she picked up the nickname 'Sauce' from putting tomato sauce on almost everything she ate! Among her notable accomplishments was winning the Billabong Pro Australia title and achieving a temporary #1 overall ranking in 2001. Serena has finished with #2 ranking twice on the World Championship Tour. She has watched the sport grow exponentially as a key part of the evolution of women's surfing and will remain an icon of the sport indefinitely.
So get in quick, because this is guaranteed to book out fast:
www.safarisurfadventures.com/locations/noosa-australia/