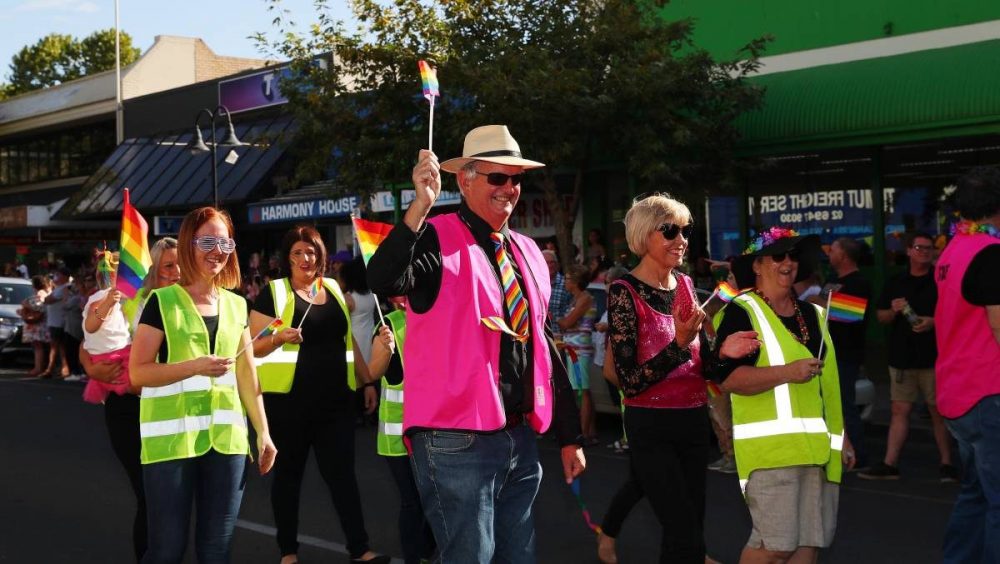 From Bega to Bathurst, St Peters to Port Macquarie: Pride is popping.
If there's one thing the LGBTI community knows best, it's unity. Throughout history, we have gathered under our umbrella term and fought for our rights. To that end, the International Day Against Homophobia and Transphobia (IDAHOT) and International Family Equality Day (IFED) are joining forces across NSW for one epic 10 day stretch of Pride.
Commencing on IFED, on the 7th of May, through until IDAHOT on May 17th, community events will be held throughout Sydney and regional NSW in honour of the theme: Love Makes a Family. Our wonderful friends at ACON have jumped on board and awarded 13 grants to community groups and organisations to fund their events.
ACON CEO Nicolas Parkhill says IDAHOT and IFED events are vital in ensuring visibility for LGBTI communities in both metro and regional areas.
"Over the past few decades there has been an increase in the number of LGBTI people having children and forming strong and loving family units. Sometimes these families experience challenges when interacting with mainstream systems and, for example, can experience discrimination in the provision of day care and health services," Mr. Parkhill says.
"Recognising and legitimising family structures that don't necessarily fit into a heteronormative framework, including chosen and rainbow families, is imperative in ensuring equality of access to services and benefits afforded to all Australian families," he said.
So if you're in the mood for queer movie night, head on over to Bega, Dubbo or Port Macquarie. If you prefer a good old fashioned BBQ and fete, hit up Albury, Wagga, Charlestown, Lismore, St Peters in Sydney, or Katoomba. Or, if Gay Bingo is your scene, Bathurst is the spot for you.
To see what's happening near you, check out your local LGBTI organisation's event page.