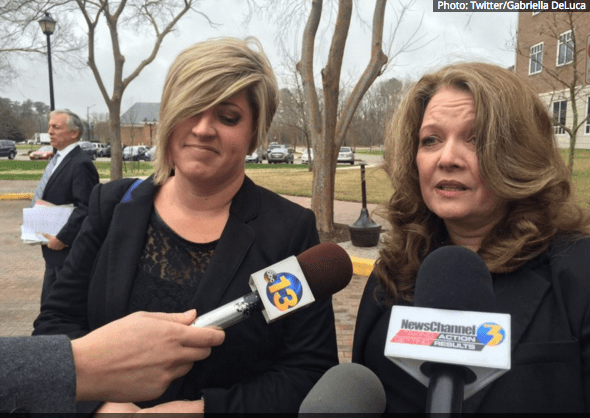 A judge ruled that the now-separated lesbian mothers have equal parental rights to their children.
In a landmark decision, a US judge ruled that two separated mothers have equal parental rights to the child they had together.
Lauren and Karen Poole were legally married in the state of Maryland in 2013 and chose to use artificial insemination to conceive in 2014.
The couple used donated sperm from a mutual friend and Karen gave birth to the child. The couple has now separated and has been going through a custody battle.
Circuit Court Judge Steven Frucci ruled that, although Lauren was not the 'birth mother' of the child, she has equal parental rights.
In his ruling, the Virginia Beach judge said, "Of course, she is a parent."
The ruling allows Lauren to have a say in the custody arrangements and will also allow her visitation rights from next month.
After the ruling, Lauren said, "It felt amazing… to finally hear what I already knew and what I already felt."
Barbara Fuller, Lauren's attorney, spoke about the importance and impact this ruling will have on custody laws throughout the country. She said, "All of the laws all across the country are going to need to change to reflect the new legal landscape with regard to same-sex marriage, specifically with regards to parenting."