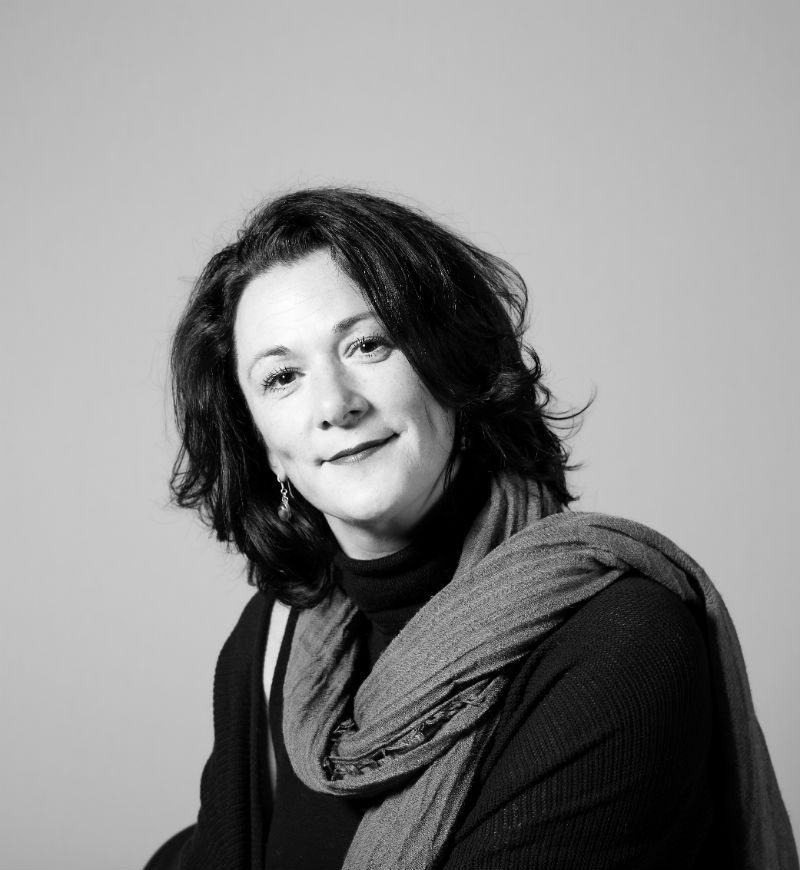 Marjon Van Grunsven shares how the LGBTIQ community influences her visionary artistic work for Cirque Du Soleil.
An artist-at-heart and a native of the Netherlands, Marjon Van Grunsven joined the world-famous Cirque du Soleil in April 2007.
She worked as the Artistic Director on Cirque du Soleil's first arena show, Delirium , until it closed in 2008. After Delirium, Marjon acted as the Artistic Director for OVO and QUIDAM.
Marjon has travelled the globe as a professional dancer, teacher, choreographer, producer, and certified Pilates instructor. Now, she is preparing to put OVO back on the stage.
Marjon shares her experiences working with Cirque du Soleil, how being a part of the LGBTIQ community influences her work, and how she first gained an interest in theatre and performance.
You have such extensive experience in performing arts. What is your earliest memory of dance and theatre? When was the moment you realised that it was for you? 
My first memory was a performance my sister danced in when she was eight years old. I was six years old at the time. After the performance, all families of the performers received a behind-the-scenes tour of the theatre. I was mesmerised by everything I saw and sensed when we stepped foot on the stage.
It was like I had entered a space full of history and future possibilities. I remember hiding from the group until they left the stage, and then I entered the room all by myself and laid down on my back to look up at the ceiling, which was covered with sets, ropes, and lights.
I don't remember how long I lay there, but I remember my visions. The innate sense of feeling at home happened right then and there, and I knew theatre would be my life, no matter what capacity.
From your first Cirque du Soleil show to now, what would you say is the most significant thing you have learned?
Anything is possible as long as you believe in your dreams. This goes for ALL individuals that work on our shows; artists, crew, staff, and creators. I guess it goes for all artists in the world. It is incredible what we can do, what we can achieve, and how much we can touch the hearts of thousands of spectators every day and ourselves. With that, we can hopefully make a tiny little difference in this world and inject it with the love and passion for what we do.
What does it take to become a Cirque du Soleil artist/performer?
Many years of commitment, devotion, challenging work, and talent.
Could you briefly describe your role as Artistic Director? What do you draw inspiration from when you are acting in this role?
I oversee the artists and the artistic team (supporting staff; stage management, performance medicine, coaching, wardrobe) and manage their daily training, rehearsals and performance. To protect the quality and integrity of the show and make it evolve.
My role also links our headquarters in Montreal and the tour and the other departments on tour (technical and time management).
My artists inspire me, and I go and see as many performances outside of Quidam as possible and listen to as much music as possible. I unplug…meditate, dance, choreograph, and rest during my breaks. Nature rejuvenates me.
Do you think being part of the LGBTIQ community has influenced your creativity or professional world?
There is an art in 'love making'. Being loved and feeling love for others ALWAYS inspires affects me. Loving people in all their different ways of being is a gift I think we all have been given. Our community is open and accepting.  Y
es… being granted this gift to be available to all has influenced me, and I wish it for every human being. We should never feel placed in a ' box' like we are labelled with a title… We all come from the same source and will end there, like ONE.
​Quidam is one of the company's most loved and classic shows. Tell us what this story explores and how the actors portray these themes/emotions. What is different from the other shows you have worked on with Cirque du Soleil?
Franco Dragone (creator of Quidam) said back in 1996, when he explored the story of QUIDAM, that 'A QUIDAM' is what each of us is to someone else. In other words, we are strangers to someone, too many people – to at least 5,999,000,000 people.
We are all QUIDAMS (Quidam is Latin for 'stranger passerby'). There are QUIDAMS all over the place. It's what we are to other people who don't know us. For me, Quidam is the silent majority, people we no longer have time to look at.
We are destroyed with information; never before has there been so much information in the world. At the same time, people are probably just as lost as they were in the middle ages. For me, QUIDAM pays homage to the joys and suffering of everyday people, everyone who does not appear in ads or television clips or the public spotlight. These are gawkers, people who wander all over the place.'
Quidam portrays real human emotions; if you will, actual events when you allow your mind and heart to be open. This isn't a fantasy, although we usually say that Quidam shows you the imaginary world of a young girl who feels disconnected from her parents.
She seeks to reconnect to her parents and herself through this imaginary world. But, if you look at the show, you can see absolute joy, pleasure, pain and sorrow. War, crime, life, death, love… None of our other shows has been able to capture and channel the vast truth of our everyday life challenges on this planet.
The acrobatics are stunning; groundbreaking still to this day.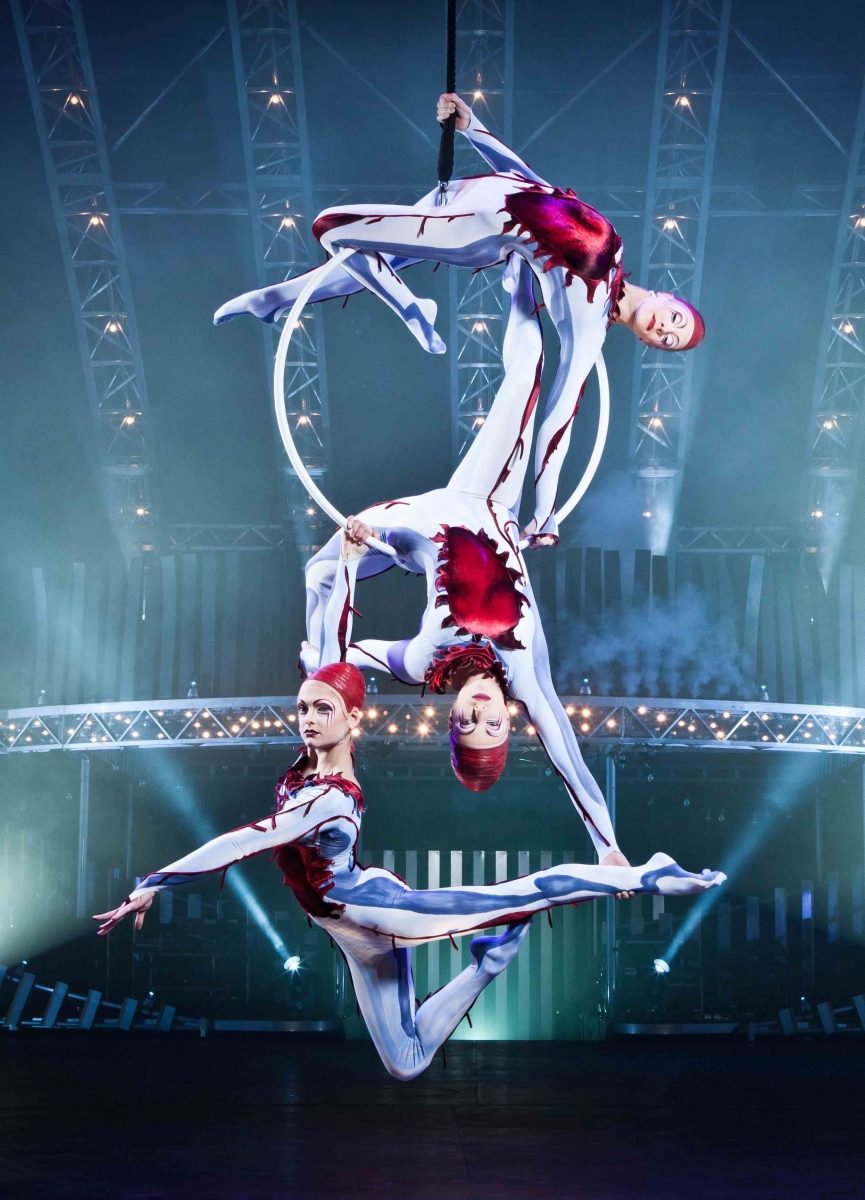 The music is incredible and makes your spirit fly.
The costumes and lights versus the simplicity of the set design make it all so powerful.
What is your favourite about being part of the Cirque du Soleil community?
It is my life, it is my home, and it is my food, my heartbeat, my absolute passion! These are the most incredible people I have worked with in my career; their devotion and commitment, open-mindedness, and willingness to form a new family together on tour.
Most important, however, is the incredible creativity, artistry and integrity the community holds as standard. I feel honoured and proud to be a part of that.
After the tour ends, what's next for you? 
I will put 'our OVO insects' back on stage, but this time in Arena format. I am the Artistic Director for Cirque du Soleil's show OVO as well.
The show closed its Big Top run in June 2015 in Japan after 6.5 years of success.
We have rewritten the script and are transforming the show into a beautiful new Arena format, to open in April 2016 in North America.