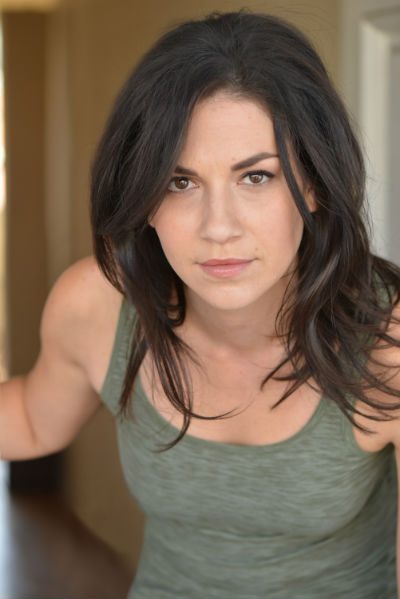 Lauren Augarten, the creator of the lesbian web series Scissr, shares her experiences growing up and coming out in her "enormous, amazing, supportive" Jewish family.
HOW DID YOUR PARENTS TREAT SEXUALITY WHEN YOU WERE GROWING UP?
I'm really lucky to have always known that whether I was gay or straight, or whatever gender I might be, it didn't matter to my parents. The conversations we had about gender and sexuality didn't even come from a place of, 'Oh maybe she's gay so we should say these things.' It came from a place of teaching me about humanity. We had explicit conversations about those things when I was a kid. My mum dressed us in gender-neutral colours as babies. She hated the idea that people might be more delicate with us if they thought we were girls than if they thought we were boys. She was very studied in child psychology and development. Whatever other issues my family may have had, acceptance was just not one of them.
HOW DID THEY REACT WHEN YOU CAME OUT?
I didn't exactly come out to my parents. I got stood up by a girl one night and was bummed about it so-called my mum to tell her, and that was really the extent of my coming out. I sort of freaked out a little, wondering if dating that one girl meant I was definitely gay, and my mum told me to stop trying to label myself, and just be in the moment and allow myself to be attracted to whoever I was attracted to. My sister came out to my dad for me, and we never really had a conversation about it. Not out of awkwardness; it just didn't feel necessary. The only thing he disapproved of was that I continued dating the girl who stood me up!
YOU MOVED TO AMERICA WHEN YOU WERE 21. WERE YOUR FAMILY THERE COMFORTABLE WITH YOUR SEXUALITY?
My parents aren't religious, but my family in the US are. They are a big Jewish family who really taught me the meaning of the word 'Jewish'. Actually of both words, 'Jewish' and 'Family'. I'd met them only once or twice (and some of them not at all) before, and my dad's cousin moved me straight into their family home when I arrived. I stayed with them for a month. They are endlessly supportive and always inclusive.
Before I came out to them, I had no idea how they would react and I was terrified. It took me a long time, and it drove a wedge between my cousins and I. I spent a year hiding this huge, new part of my life… It got ridiculous, and my girlfriend at the time was frustrated, so finally I forced myself to tell one cousin, who told everyone else. Her reaction was not what I expected. She didn't bat an eyelid when I told her I was dating a girl, she just asked me, 'Is she Jewish?'. She was upset that it had taken me so long to tell her. And, although she never said so, I think she hated my taste in men, so she was probably a little relieved!
WAS THERE SOMEONE WHOSE REACTION SURPRISED YOU?
There is one member of my family who is the matriarch of all of us. Every family has one, that person who organises things, and makes sure everyone eats enough, and calls your parents if you get too skinny or too sad. I am certain that she didn't grow up thinking it was OK to be gay. She's in her 70s, and Jewish life was very different when she was my age. I was so afraid that she'd reject me. She's hugely important to me, and I didn't want to lose her. I just couldn't tell her. So her daughter told her for me.
The next time I saw her, she said nothing. Then at dinner, she told everyone at the table that in her time, 'queer' was a really bad word, but now, it's OK to use it. She told us that once a month at her Shul was 'Rainbow Shabbat', and that at last Rainbow Shabbat, a transgender Rabbi had come to speak. And that was it, I knew we were fine. Nothing has changed between us. Twenty years ago, that wouldn't have been the case, but she's moved with the times.
THAT MUST HAVE MEANT A LOT TO YOU. WHAT LESSONS DID YOU TAKE FROM HER?
I know it's possible for people to be raised with one opinion, and educated through the people they meet. I know it's possible for a religion that isn't initially accepting of difference to slowly embrace it. It's so special to me that she's supportive of my life because I know she had to work to get there.