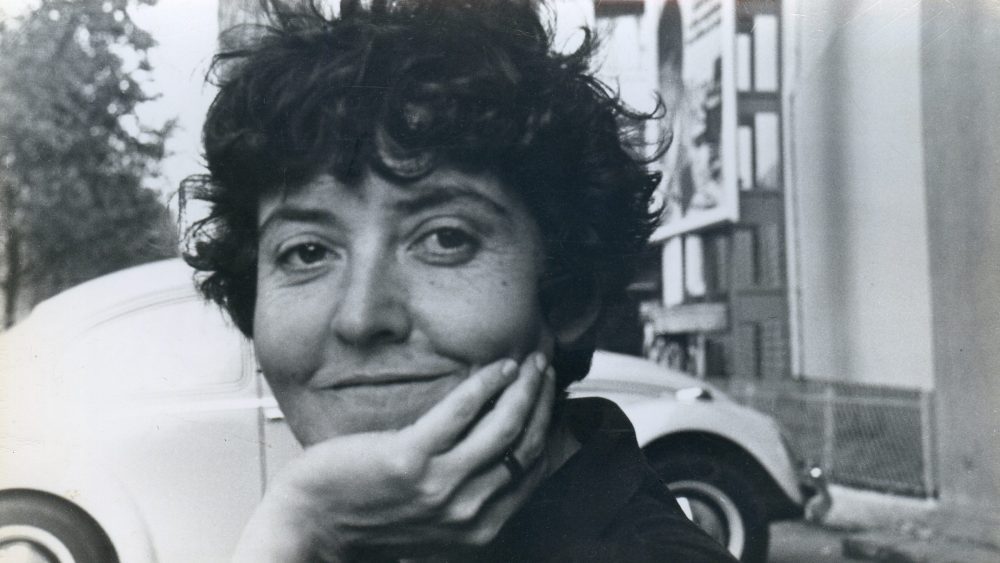 The Rest I Make Up is a joyful documentary about Maria ("call me Irene") Fornes – an incomparable playwright and infamous ex-lover of Susan Sontag.
It's also about friendship.
When journalist Michelle Memren went to interview her favourite playwright for American Theatre magazine back in 1991, it sparked a friendship that was broken only by Irene Fornes's passing last year. The friendship in turn ignited a film project that really began in 2003 and finally exploded onto screens around the world in 2018 as The Rest I Make Up.
The author of over 40 plays, Cuban-born Fornes won numerous awards and her epic work What of the Night? was a Pulitzer Prize finalist. A respected and regarded writing teacher, Fornes mentored thousands of playwrights across the globe.
Herself a budding playwright, Memren knew Fornes as a brilliant dramatist and a formidable force in American theatre. "She played a pivotal role in the Off-Off Broadway movement."
Before they met, Memren also heard that Fornes had a wicked sense of humour – and wasn't particularly fond of journalists! Nonetheless, during the meeting she knew they would become friends. "I didn't realise how close that friendship would become, but I knew that we certainly felt a kind of kinship."
She later found out that Fornes loved the camera – and that her new friend had some sort of undiagnosed dementia. "As our friendship progressed, it became increasingly apparent that she was forgetting things," she says. "Friends were trying to help. They came by more frequently with food and checked in by phone. Irene was aware that she wasn't writing or getting called for teaching jobs, but I don't know to what extent she realized that her short-term memory was going."
In The Rest I Make Up All (the title is from a song in one of Fornes plays: "I know everything. Half of it I really know. The rest I make up."), Memren documents how she (and another of Fornes's close friends) helps to organise a diagnosis of Alzheimer's disease. By then they were consciously "making a movie" – rather than just exploring New York together with a video camera, which is how the filming began.
Fornes always said she became a playwright by accident and through their friendship, Memren – who was poised to write a play when the pair first met but never actually did – became a filmmaker. "Irene taught me to trust the accidents and to trust myself. She saw that I was an artist before I could see it."
"She showed me how to completely inhabit a moment and to be curious about everything that happens to us –  the pain and the pleasure. Irene forever changed me and the course my life has taken, so much for the better."
The documentary – which was just named one of the best movies of last year in The New Yorker – exudes joy. "There's so much emphasis on the fear and so much stigma associated with dementia, but it affects people so differently," says Memren. "Irene offers audiences a perspective that we rarely get to see on the screen. Living in the moment as we see Irene do in the film can actually teach us a lot about being alive."