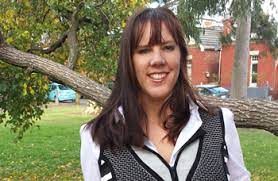 Kat Holmes is the writer and producer of the new lesbian drama 'Submerge'
Tell us about your film?
SUBMERGE is an Australian lesbian drama that asks the question, "how do you find love in a world of instant gratification?"
Jordan (Lily Hall), a 20-year-old athletic university student has added another extra-curricular activity to her over-scheduled life — seducing her tutor, Angie (Christina Hallett), while doing research work for Angie's partner Cameron (Andrew Curry), who is also Jordan's professor. Bi's best friend Lucas (Kevin Dee) teases her that she's an over-achiever, but not even Jordan can keep all these balls in the air indefinitely.
The film is set to a propulsive pop beat, while the sparse dialogue and alternately meditative and frenetic editing captures the university experience, where everything seems possible but the plethora of choices becomes its own kind of burden. As the rounds of study, swimming, clubbing, and sex speed faster and faster, Jordan has to make a decision about what she wants out of life — before the decision is made for her.
What made you want to make it?
It's been a 10-year journey, so our motivations have probably changed a bit along the way.  Sophie (the Director) and I didn't set out to make a lesbian film, it just happens to be one because that's who we are. Ultimately though, we just really wanted to explore what it means to be surrounded by choice in this modern age of consumerism; believing that you can have it all but not knowing how to respond when things don't go your own way – especially when you've worked really hard for it or you really thought you were going to get the prize. Both Sophie and I feel driven to tell stories on the big screen and we think this is one that hasn't really been explored in this particular way before.
Why should LOTL readers see your film?
Is there a limit on how many reasons I can give? 😉
Well, it's only the second Australian lesbian film ever to go to commercial release and it has played in over 27 festivals last year; the audience seems to like it and therefore we imagine LOTL readers will too.
It's beautifully shot, with amazing performances from all the cast, and has a killer soundtrack.
It's nothing like formulaic lesbian movies and we think LOTL readers will find it a breath of fresh air.
It's one of the only lesbian movies, made by lesbians, that explores fluid notions of sexuality in the 21st century.
The ending is not handed to the viewers on a platter, viewers will be engaged and stimulated by the plot and the ending.
And finally, and most importantly, if LOTL readers want to see more and more stories that reflect themselves on the big screen they have to support the filmmakers that bring these stories to life. Buy a DVD, (legally) download a web series,  recommend good content to their friends. With very little global capital now available to fund the arts, lesbian movies and TV needs to be funded directly by the patrons (via crowdfunding); so we urge LOTL readers to support quality lesbian content however they can.
What are some of your favourite lesbian films?
Bound – anything by the Wachowski siblings is a cut above the usual fare.
When Night is Falling – for its beautiful imagery
Imagine Me and You – the Brits do rom-coms so well
But I'm a Cheerleader – stellar cast of indie darlings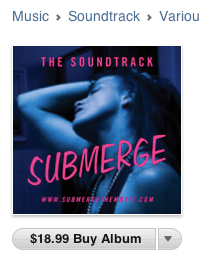 Cloudburst – Olympia Dukakis is perfect in this role.  Hilarious and heart-warming.
Nina's Heavenly Delights – a multicultural splendour
Who's Afraid of Vagina Wolf – just a great, funny film-reviews
High Art – this is the Director's favourite
Stud Life – haven't seen it yet but pretty sure it's going to be great