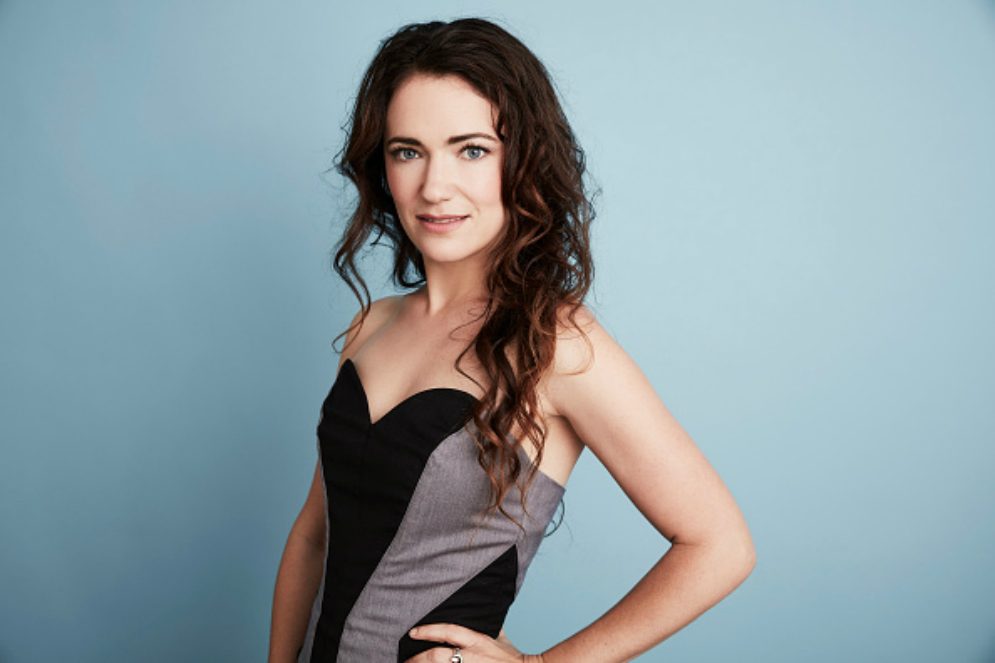 Below Her Mouth celebrates female and lesbian sexuality like a few films before it.
Pegged as the sexiest lesbian film of Queer Screen's Mardi Gras Film Festival, and of the year, Below Her Mouth celebrates female and lesbian sexuality like few films before it. Dallas (Erika Linder) isn't built for relationships, but her chance encounter with Jasmine (Natalie Krill) causes neither expect an electric reaction. The film was created with an entirely female crew, and director April Mullen talks to LOTL about the challenges, breakthroughs and inspirations for such an exciting project.
Where did the idea to use an all-female crew come from?
Women in film are rare gems and rather than talk about misrepresentation we decided to do something about it while shooting Below Her Mouth.  The original intention was to bring to life something audiences had never seen before on screen: an honest depiction of a female's perspective of what it's like to experience desire, love, intimacy, sex and heartbreak. The goal was to capture an electrifying moment of intense chemistry between two people when they least expect it through the female gaze.
It was a challenge finding women in all departments, but word spread quickly and we were able to fill all the positions. This full female crew bought to life a feeling of being a part of something bigger than the film, this gave the female voice a stamp on the screen.
I believe the results of having an all-female crew can be seen on the screen. We were able to bring our raw sensibilities to our craft, which included an enormous amount of heart and courage. Each key creative brought their personal female touch to their department. We were able to create a comfortable environment for our lead actresses Natalie Krill and Erika Linder to feel utterly supported.  Onset the women were able to stay true to themselves — the voice of the film is so strong and honest because of that.
How can more women be encouraged to work in the entertainment industry?
By setting examples like this so they know the possibilities are out there. You have to take your passion and talents into your own hands, if you love the entertainment industry and want to create, do it! Create your own work, don't wait, create every day, build a team and start making content.
Do you think your film is a landmark for female sexuality on screen?
Yes, it is a landmark; it is uninhibited and celebrates the female gaze in a refreshing way.  It allows the audience in, rather than jump out at it to be heard.  The film is simply honest, raw and bold.  It gives a voice to the female orgasm…there is no hiding the orgasm, or strap on, they simply are.  The film is intense and simple all at once.
Do you think female sexuality is underrepresented in the media, and what can be done to counter this?
The female voice, desire, and even orgasm are seldom represented in film, television or advertisements.  99% of my exposure to sex in the media is written by a man, directed by a man, and made predominately for male audiences. I struggled heavily to stay true to my inner sense of sexuality. I had to constantly remind myself to forget all of the "movie sex" I had seen up until now and its impact on me.  I had to reflect inwardly on this, and what really made me want to be physical with another person.
I feel the more we offer an alternative to audiences the more we will see a change in perception.  It will not happen overnight but having female writers, roles and creators help build a new perception and option.