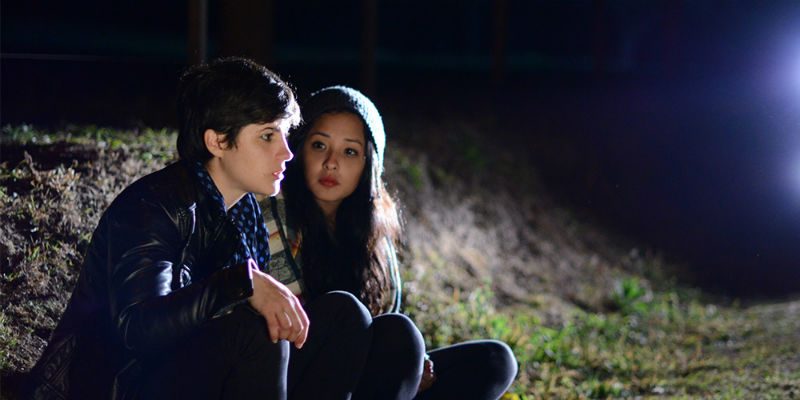 A quintessential coming-of-age film.
This fresh, Argentinian lesbian drama is written and directed by its young star actress Cecilia Valenzuela Gioia. It is an artistic masterstroke that is very new on the scene, and will soon be making the rounds of LGBTIQ film festivals.
A Winter's Colour is a quintessential coming-of-age film that transports you back into your early 20s and makes you relive every tender, anxious moment of your first love.
Lucía's story is an accurate portrayal of how it feels to be young and queer in a straight world. Living away from home has caused panic attacks for her, so she returns home to Salta. It's here that she first meets Olivia, and her feelings leave her spiralling into confusion. On top of that, she worries about how her family and boy-obsessed, straight girlfriends will take the news.
But, the chemistry between the two leads is undeniable. They are both artistic, an aspiring filmmaker and a painter, and the film is preoccupied with beauty. It is the clash of their personalities and world views that helps Lucía develop and understand herself. The struggle is at the heart of her emotional journey, which culminates in her big moment of coming out, and finally finding a way to happiness.
This is a quiet and meditative coming out story that honestly explores the difficult process of being honest with oneself – before you can tell anybody else.
"An intimate portrait… above all, a sincere story." – Notas Argentino