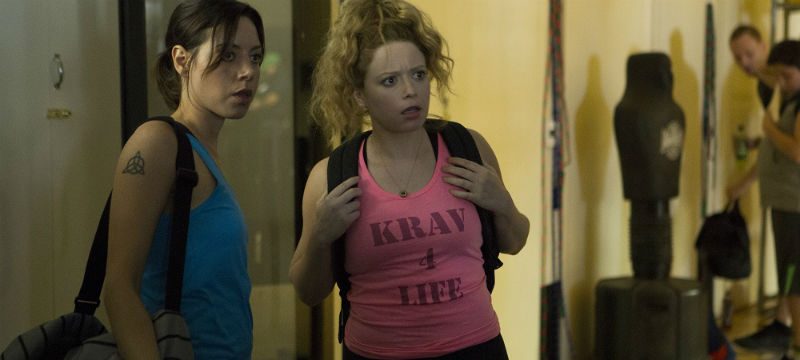 The Addicted To Fresno director talks to us about her new film and queer culture.
Addicted To Fresno will screen at the Mardi Gras Film Festival on Friday, February 19 at 6:30 PM. Well known director Jamie Babbit (of the amazing But I'm A Cheerleader fame), spoke with LOTL about her new film, her inspiration to make it, and queer culture.
Tell us about your film?
It's a comedy about two co-dependent sisters. The older sister, Shannon – played by Judy Greer – is fresh out of sex rehab, and the younger sister, Martha – played by Natasha Lyonne – helps her sister back on her feet by getting her a job as a maid at Fresno Suites. Natasha's character has never had a relationship because she's always dealing with her sister, so when Kelly – played by Aubrey Plaza – sets her eyes on Martha, she has to make a choice between helping her sister or starting a new relationship
What made you want to make this film?
My first film But I'm A Cheerleader was about someone going into 'rehab,' albeit a bogus false bullshit one, and in a way Addicted to Fresno is what happens after you leave rehab.  My mom ran a rehab. I'm all about rehabs! My wife, Karey Dornetto, wrote this movie, and she was inspired by her own relationship with her older sister.
Why should LOTL readers see your film?
Because it's funny as FUCK! Not just that – it's a real look at the relationships of two sisters and how sometimes you need to let go and be on your own to grow.
What part of queer culture do you think people want to see more of?
More lesbian sex. That's what I want: More real relationships between women.
Who is your queer icon?
Kristy McNicol in the film Little Darlings.
When: Friday 19 February 2016, 6.30 pm
Where: Event Cinemas George Street
Check out the full program here.