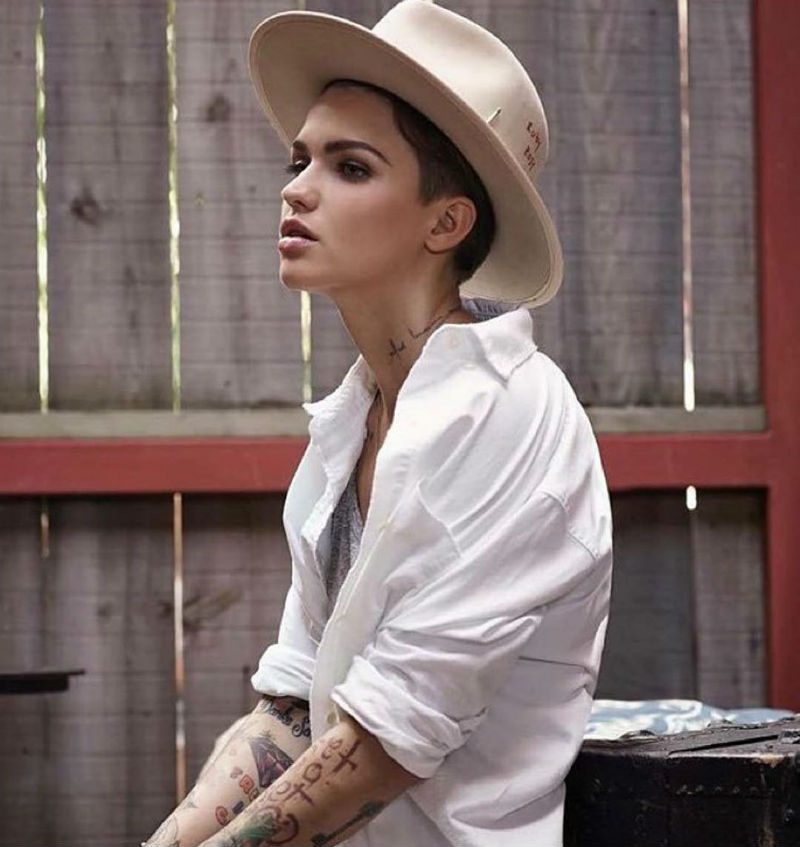 The overwhelming lust for Ruby Rose will infiltrate the Mardi Gras parade this year.
Fifty shades of gay for Ruby Rose? Can't stop, won't stop seeing her everywhere? The overwhelming lust for Ruby Rose that has swept through social media and into the rest of the population will infiltrate the Mardi Gras parade in an exuberant, humorous celebration of what Ruby offers, well, pretty much everyone.
Ruby has long been on Australia's radar, especially in the LGBTQI scene, but her brilliant turn as Stella Carlin in Orange Is the New Black has catapulted her into the imagination and libido of queer, straight, and who-can-tell? fans all over the planet. The internet has exploded in Ruby coloured pheromones, and now the Mardi Gras parade will too, thanks to the Hashtag Honeys and their Gay for Ruby Rose parade float.
"We are examining the concept of being gay for just one genetically-blessed human," says float coordinator Nicky Bryson. "We know that lots of people in the community took issue with the idea that people could be gay for Ruby Rose and we respect that. Certainly members of our float also hold that view, but we're also open to the idea that it is indeed possible to be gay just for Ruby Rose."
Costumed in homage to Ruby's twinning-with-Bieber phase, the gender and sexuality diverse participants of the Gay for Ruby Rose float will be using it as a platform for a light-hearted political exploration of sexual fluidity, sexuality as a spectrum, and whether Ruby Rose could be one point on that spectrum.
Look for Tumblr post inspired signage and elaborate custom tattoos created by renowned special effects artist Lucy Woolfman.
The Mardi Gras Parade has roots that reach back through 40+ years of Australia's history and has been an important platform for LGBTIQ political and creative expression across the community's rich and vibrant history.
The Gay for Ruby Rose float, in this tradition, offers a tongue in cheek illustration of a phenomenon that is relevant, sexy, and thought-provoking.