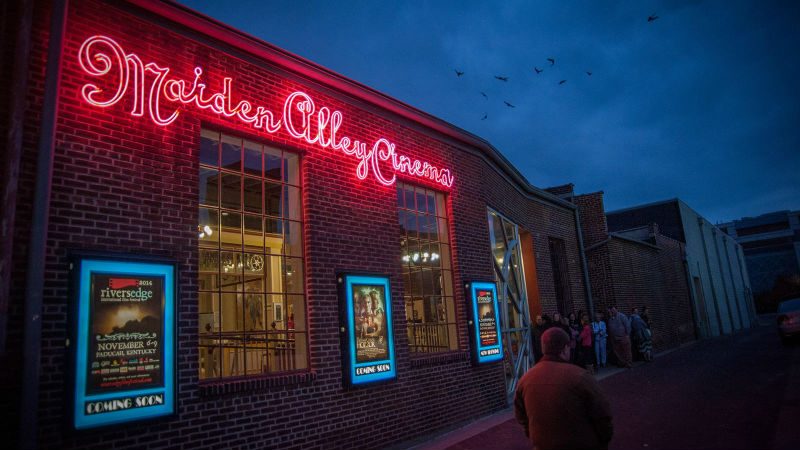 Lesbian films will be the focus of the Cinema Systers Film Festival.
A new film festival is on its way to Paducah, Kentucky. Cinema Systers Film Festival, funded in part by a grant from the Kentucky Foundation for Women, will showcase films by lesbian artists, an acutely under-represented population in the film industry.  With 2016 being the inaugural year, Cinema Systers will be the only all lesbian film festival in the USA. The festival will begin on September 9 and end on September 11.
Cinema Systers is an eclectic group of women dedicated to increasing the opportunities for women artists in film and beyond.
Festival founder Laura Petrie stated, "We have been fortunate in Paducah to have such broad acceptance of diversity in our community."
One of Paducah's leading art organizations, Maiden Alley Cinema, will produce the event. Executive director of MAC Landee W. Bryant-Greene said when asked why the films were being limited to lesbian artists, "Cinema Systers hopes to support these sometimes overlooked artists by creating a dedicated space to display their art and have been receiving both local and international submissions from lesbian artists around the globe."
An opening reception will be held on Friday, September 9, featuring NBC's "The Voice" season one runner-up Beverly McClellan.
This festival aims to strengthen, enrich and connect the diverse community and provide an outlet for art.
Petrie stated, "I feel that sometimes small towns in Kentucky get a reputation for not being welcoming. Attendees will really get to know the hospitality that our small town offers through activities planned throughout the weekend."
To learn more visit the official website.