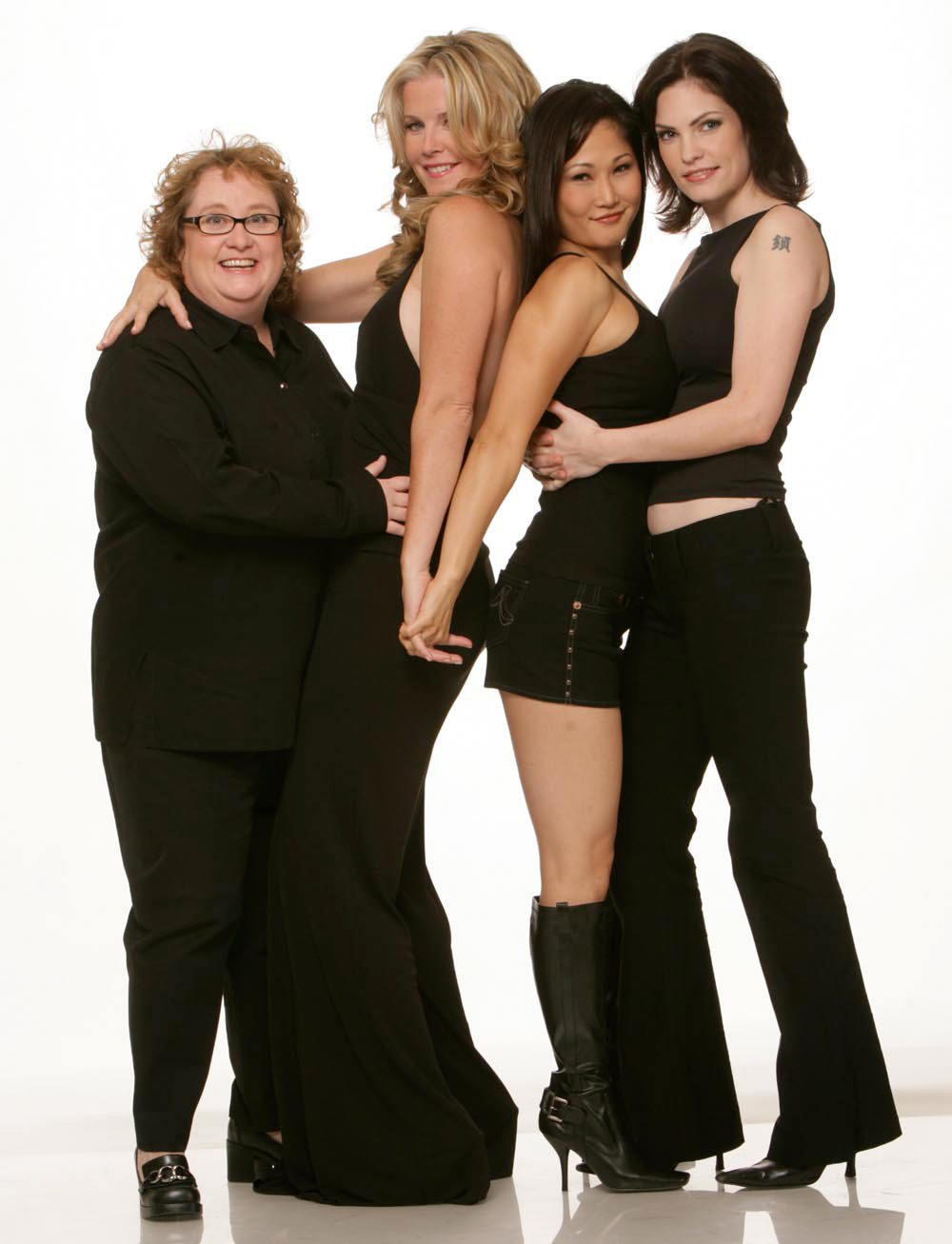 This Web-based TV show makes us pee our pants in a good way.
Perhaps this show comes to us courtesy of the Hollywood writers' strike. Or maybe it's just a delightful example of better-quality media premiering on the Web. However 3Way (co-written and produced by Nancylee Myatt and Maeve Quinlin) was miraculously hatched, it's right to call itself "the hottest lesbian comedy not on TV."
A playful Arrested Development for dykes, starring Quinlin, Jill Bennett, Cathy Shim and Maile Flanagan, this sitcom features superb comic timing, offbeat dialogue and witty cutting, and its poppy Desperate Housewives-reminiscent soundtrack only punctuates the sarcasm.
3Way spoofs pop culture and queer culture alike, as Bennett (the star of Dante's Cove), wears "Dante's Cove" written across the butt of her underwear, the webisodes' "Next Time" and "Previously on 3Way" segments are wildly unrelated to any continuing serialization, and the site hosting the show, offers a bevy of tongue-in-cheek features in a tip of the hat to OurChart, including confessionals and behind-the-scenes extras.
Flanagan, as the ex, Geri, who crashes in on the group to suggest "titty shots," is hilarious, especially when she's stirring drinks with her own severed finger.
All four actors work well off one another, effortlessly spinning dry and absurd jokes, or, better yet, making fun of their own comedic efforts. For those who like their ladies smart, funny and self-deprecating (as well as sexy), this is the show to watch on the Internet.