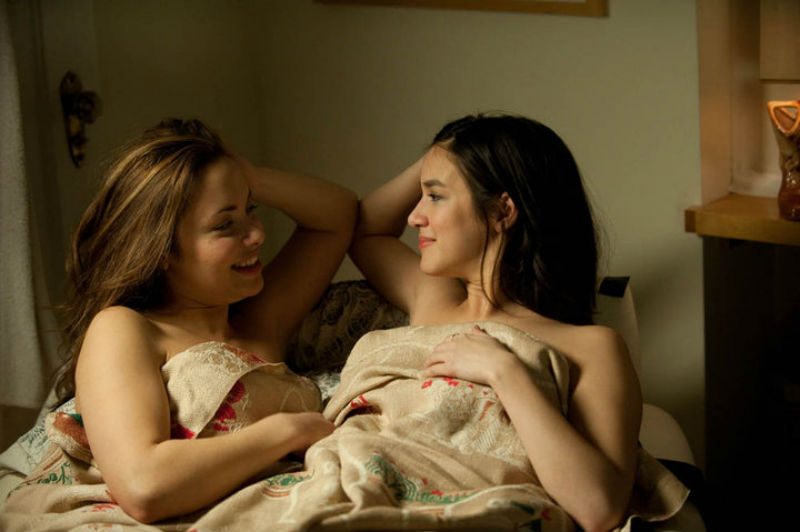 I'll have to admit it. When I first heard about the show, Anyone But Me, I got excited.
I am all for lesbian web series. I embrace them. I binge them. And binge I did. It took me about three hours to watch the entire series of this show and it left me jaw dropped, looking at my fiancée, craving more. I was so heartbroken when it ended. In those three hours of lying on the couch of my apartment, I felt like a teenager again and I got to know Aster and Vivian and thought "we are so best friends" and "aw man I've so been there".
For those of you who haven't had the pleasure of witnessing the greatness that is Anyone But Me, the show's main focus revolves around the love of Aster, played by the gorgeous and talented Nicole Pacent, and Vivian, played by the beautiful and equally talented Rachel Hip-Flores. These two have the typical troubles of any high school teenage love story – finding that growing up, growing apart and growing stronger is what makes the heart grow fonder.
Executive producer/writer, Susan Miller has heard our cries of desperation and is answering the call. They are teaming together once again with their fellow cast and crew members to begin production on ALL NEW scenes which will launch on Hulu September 1st and on YouTube September 15th. These new scenes will be tied to the previous seasons. They're calling it Anyone But Me – The Lost Scenes and is set to make a hot fall season.
"Although we wrapped the show in May 2012, the viewership continues to grow," says the show's director, Tina Cesa Ward. "The fans that have been watching it since day one are still talking about it and watching it over and over."
I mean, can you blame them? The show has your fix of teenage drama mixed with quirky romantic comedy so it's a win/win for all you hopeless romantics out there.
So, are the girls excited to be reunited after three long years apart? "We practically had to restrain them," says Susan. "They were so keen on seeing each other again and taking on their roles as "Vivster" – the adorable, heart wrenching couple they played for three seasons. They really do have chemistry and jumped right into character."
It's almost that time for the new scenes to emerge onto our screens and into our hearts again. But for now, you can always binge and re-binge the first three seasons of Anyone But Me online.