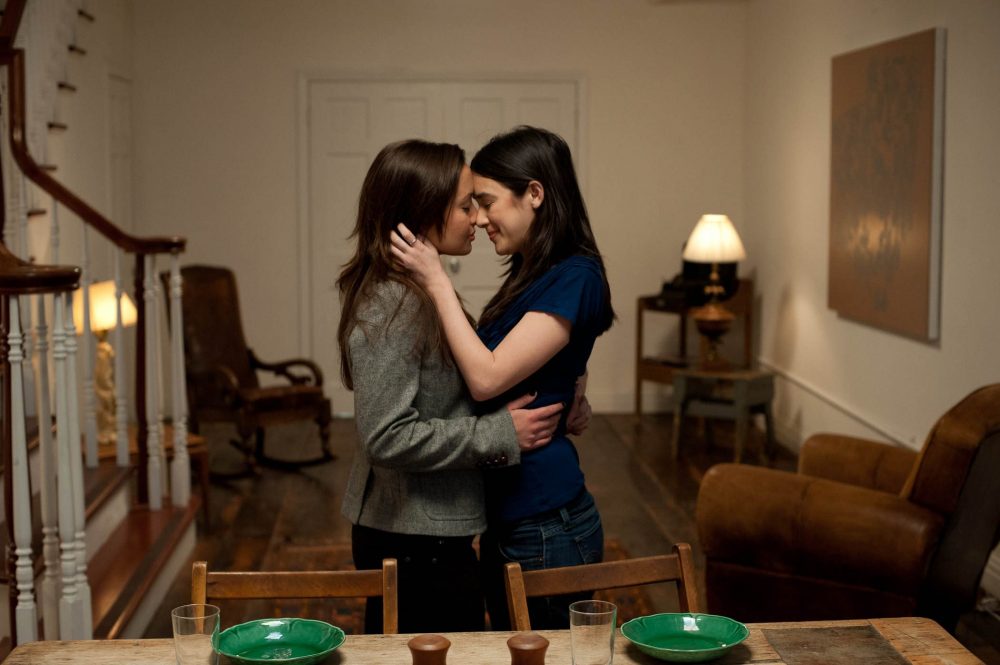 The series Anyone But Me has ended, but the show will live on in our Sapphic hearts.
Anyone who's anyone has heard of Anyone But Me. The web series that's not only about hot lesbians, but that's also about the rainbow of issues brought on by teen angst drama: fitting in, relationships, and making them work and struggling with identity, while still trying to find a place in the world.
Since 2008, we followed 16-year-old Vivian (Rachael Hip-Flores) as she moved with her father from diverse Manhattan to suburban Westchester, New York. In Manhattan, Vivian was out, proud and in a committed relationship with her girlfriend Aster (Nicole Pacent). In Westchester, she let herself fall back into the closet and we watched her navigate her way through a new high school, a new environment and new barriers brought on by Vivian's difficulties with meshing her childhood identity with her present-day identity.
Over the past 5 years, Anyone But Me has garnered award after award, honoured by The Writers Guild Awards, The Streamy Awards and AfterEllen, to just name a few.
Although the series has come to end, the Anyone But Me legacy has not and has been chosen as YouTube's On The Rise Partner to be featured on their homepage on March 29.
For any ABM newcomers, you can catch up on the series on their website, YouTube, Hulu or Blipt.tv. And they will stay in our hearts for many more years to come, leaving a mark in lesbian media history.
For anyone who has missed the series finale of Anyone But Me, "We Went Down to Battery Park" — don't worry.
Anyone But Me Season One: Ep 1. "Heavy Lifting"