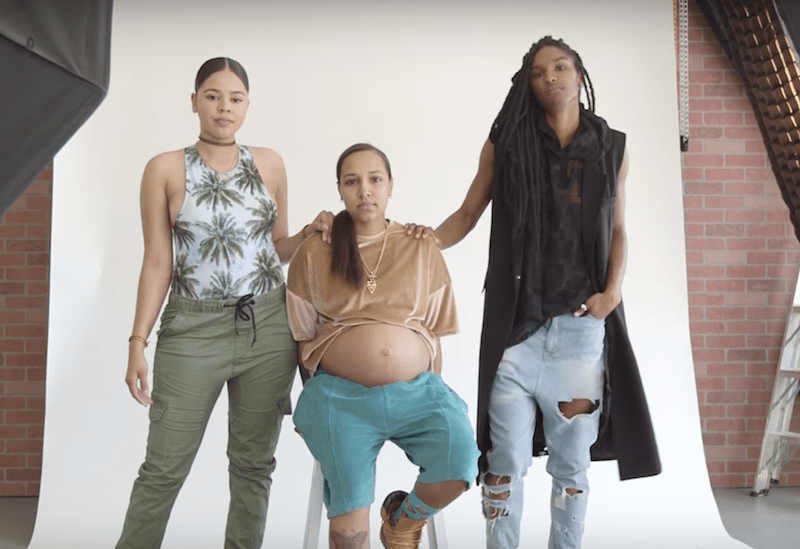 My Mama Wears Timbs #Motherhood #Masculinity
YouTuber and filmmaker Ari Fitz is awesome. She makes gorgeous content, ranging from hilarious reaction vids and heartfelt confessionals to style guides and documentaries.
Her short film, My Mama Wears Fitz, features fellow YouTuber Frankie Smith during her pregnancy. It's an excellent watch, highlighting the rarely shown perspective of a masculine-of-centre mother-to-be.
We're taken on a maternity photoshoot with Frankie, who looks incredible rocking her tomboy swagger with her pregnant belly.
Ari speaks for many of us when she comments, "My ovaries are in fifth gear right now."
A particularly touching moment comes when Ari thanks Frankie for showing her that pregnant tomboys are dope.
"You were the first person that showed me that I could do this. I kind of felt like by being a masculine woman I just wasn't going to carry. I just never thought those two things went together. It's like I forgot that I was obviously still a woman, and that's obviously something that can happen as a woman – our bodies can do that. So thank you."