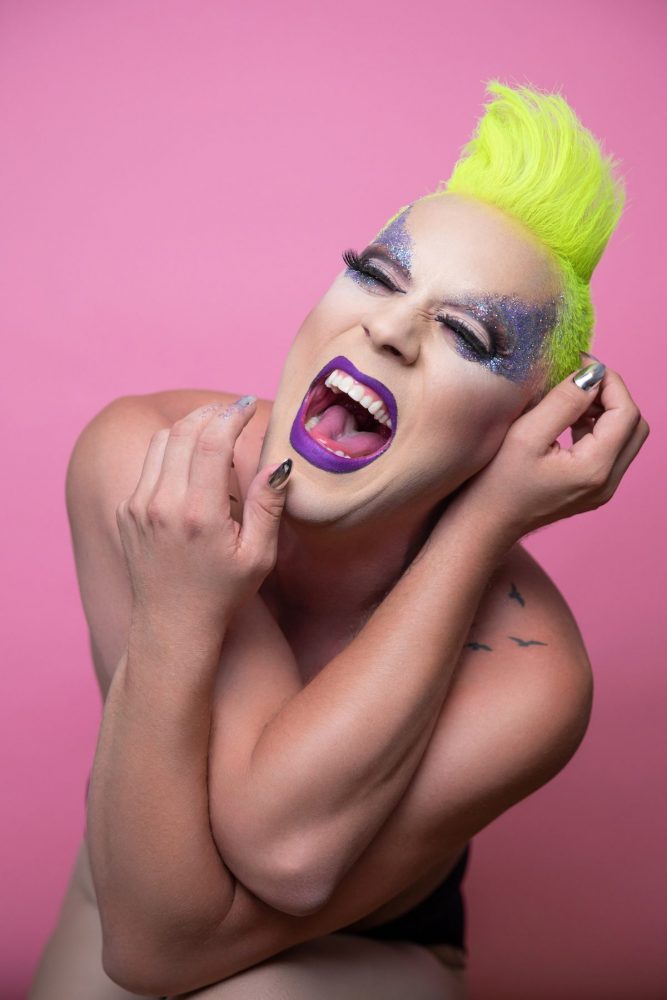 The UK's Queen of live vocal drag is coming down under!
The UK's queen of live vocal drag, Velma Celli, is bringing her showstopping cabaret, A Brief History of Drag, to Australia in January and February.
Following a successful UK tour and a smash hit run at the Edinburgh Festival Fringe, A Brief History of Drag is a heartfelt, camp journey through some of the best moments in drag history including music, pop culture, film and theatre. Velma's killer vocals will have audiences dancing along to songs from The Rocky Horror Picture Show, Hedwig and the Angry Inch, Kinky Boots, David Bowie, RuPaul and more.
Intercutting the musical performances are stories from drag history which shine a light on political decisions that affected gay culture and historical moments like the infamous Stonewall riots. Velma has played almost every venue in London including an impressive two-year residency at the Hippodrome Casino in Leicester Square, as well as the legendary Birdland and 54 Below in New York City. She has performed with pop icon Anastasia and musical theatre legends including Ruthie Henshall, Kerry Ellis and Francis Ruffelle, and recently appeared in the Olivier award-winning circus show, La Soiree.
Velma is the alter-ego of West End star Ian Stroughair. Stroughair has appeared in hit musicals such as Cats and Fame and most recently, received critical acclaim for his portrayal of Angel in Rent.
Stroughair said, "This show is a celebration of my favourite moments in drag history, many of which inspired me to do drag. It's a laugh a minute and a tear the next – a true cabaret rollercoaster. I can't wait to take Australian audiences with me on this ride!"
WHAT
Velma Celli's A Brief History of Drag
WHEN
Chapel Off Chapel, Melbourne – 18th and 19th January [tickets]
The Factory Theatre, Sydney – 4th February [tickets]
Fringe World Festival, Perth – 7th, 8th, 9th and 10th February [tickets]