Your Ethical Shopping Gift Guide
When faced with the oversaturated advertising market that is the holiday season, the duty of shopping ethically can feel overwhelming and unrealistic. With department stores offering both convenience and accessibility, responsible sourcing is just another line on the already impossibly long to-do list.
Ditch the store shopping entirely. E-Commerce is on the rise and has brought inclusive, ethically sourced shopping along with it. The demand for vegan-friendly and fair trade products has brought a new wave of shopping to us all, founded on empathy and awareness.
Gift-giving this year can reach deeper roots than once thought; think not only for whom the gift is going to, but for who made the gift and what they made it off.
Water Garden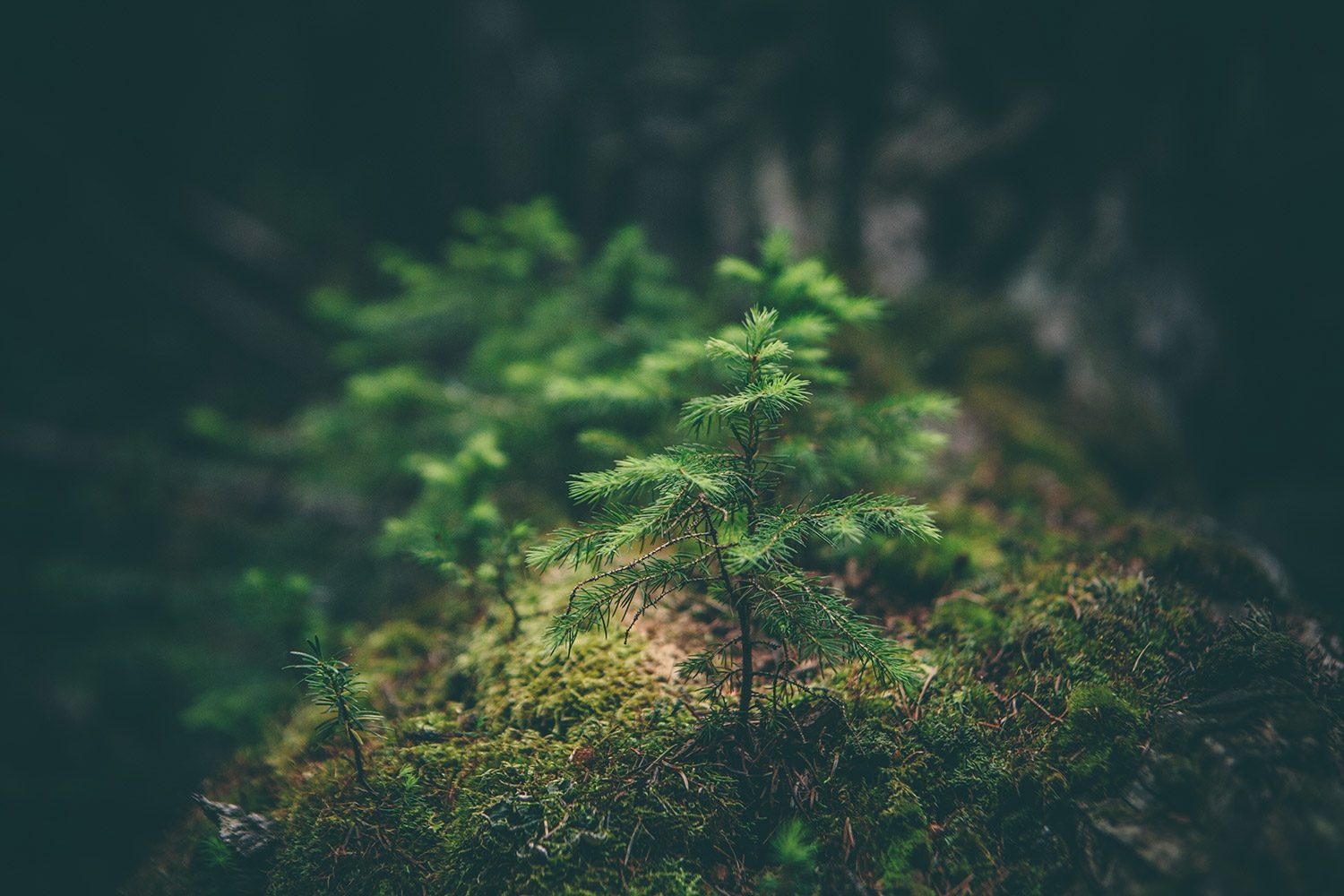 Image: earth easy facebook
2018 brought on a new urgency for minimalism. As a movement, its reach has spread beyond throwing away everything you own. It has grown into an ideology to adopt into day-to-day living to ease our decision-heavy rat race.
Sustainability serves as a pillar of minimalism, as reducing waste and creating reusability for products plays a large role in unnecessary shopping.
What better way to create sustainable living than to live alongside another sustainable ecosystem?
Earth Easy's Water Garden is a 3-gallon aquaponics system–that is, a system of food sustainability accounted as far back as Aztec civilization. On a small scale, a pet betta fish will create natural waste to feed the plants growing overhead, and as the plants perform their waste cycle, they filter the fish's water.
Sustainable, user-friendly, and fair trade supplied, The Water Garden is on sale for the holidays at $89.95. The kit includes seeds to get your garden growing, stones, gravel, fish food, fertilizer, and a betta fish coupon to include with the card!
Fluide Makeup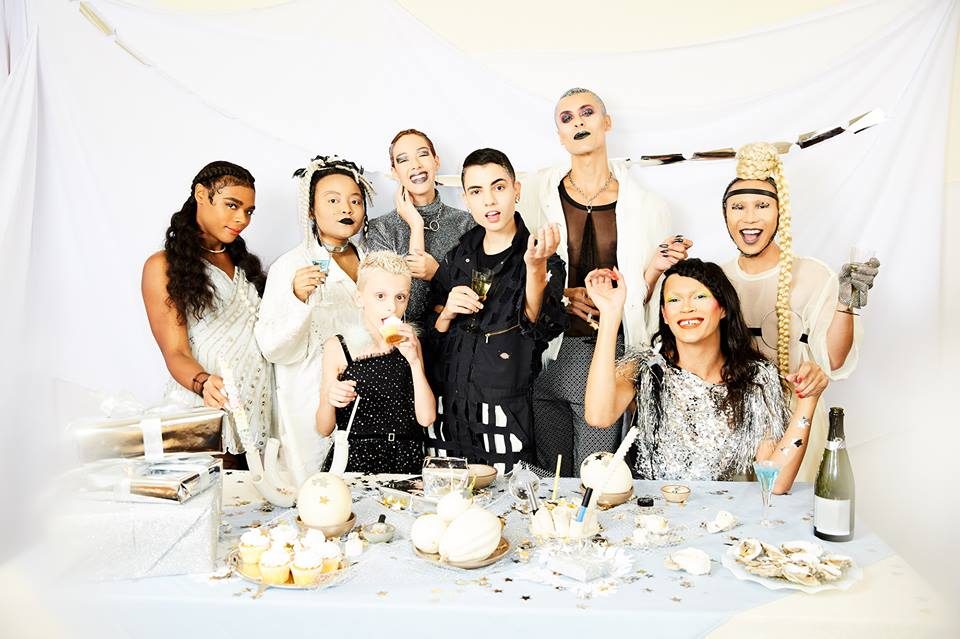 As a queer-owned makeup brand focused on cruelty- and ick-free products, Fluide is "makeup for him, her, they, everyone."
Dazzling metallic lip shades and a six-pack of glitter is all your favourite drag queen needs this year. Fluide has lipsticks, eyeshadows, and nail polishes in bold shades for the bold-hearted, glitter packs for the shining souls, and affordable prices for sparse pockets.
Beyond a queer company, they are a queer community and advocates for their Chosen Family: models, producers, and friends that make Fluide exist for all that it is: "an irresistible future where radical inventiveness and queer kinship thrives". Using their brand platform to name shades after queer spaces, effectively connect and encourages knowledge of queer history around the globe.
To follow their Give Back initiative, 5% of all profits support underrepresented groups within the queer community such as queer youth and trans* people via donations sent to Callen Lorde and the Sylvia Rivera Law Project [SRLP].
To find out more about their products and their brand, follow Fluide on Instagram or shop online.
Upcycled Adjustable Leads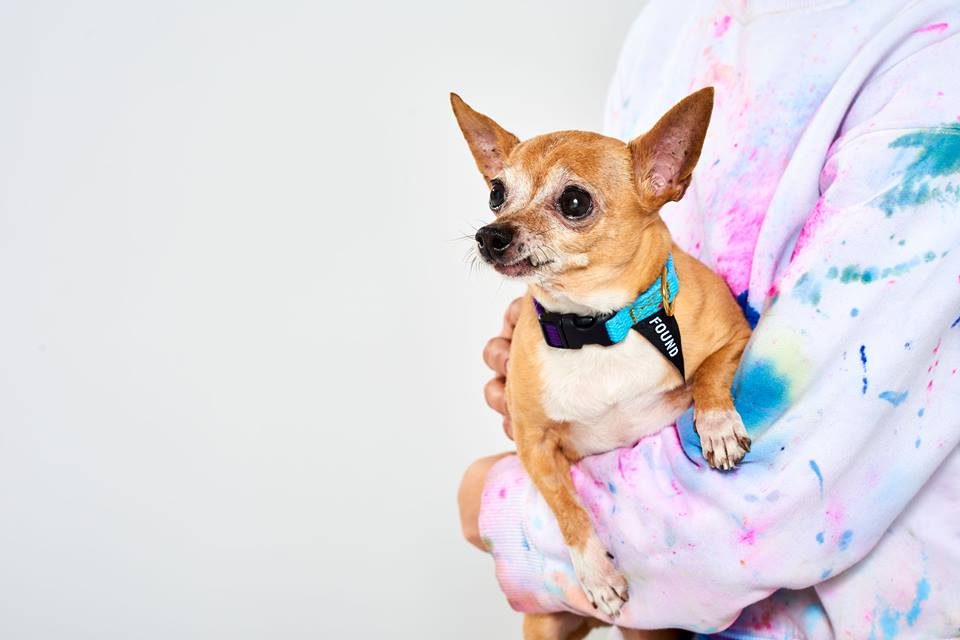 IMAGE: rescue orange project
When it comes down to buying a candle or a new calendar, scrap your hope altogether. When someone becomes impossible to gift to, buy something for the only best friend they have that can't buy themselves something: their pet.
While buying someone a puppy for Christmas is not recommended, many families grow during the season of giving. The unfortunate reality is that animal shelters and adoptable pet numbers grow, too.
Relying on fosters, volunteers, and donations, Found My Animal (@foundmyanimal on Instagram) started up in 2007 for their original upcycled adjustable lead. As the company expanded to cat and horse products, they've partnered with over 50 foundations to create a platform for adoptable pets, including their own, the Rescue Orange Project.
The Rescue Orange Project leash is $25 and features vivid orange colour and a brass buckle. For every leash purchased, one will be donated to a shelter pet–a true BOGO deal.
Ethical Lifestyle Toolkit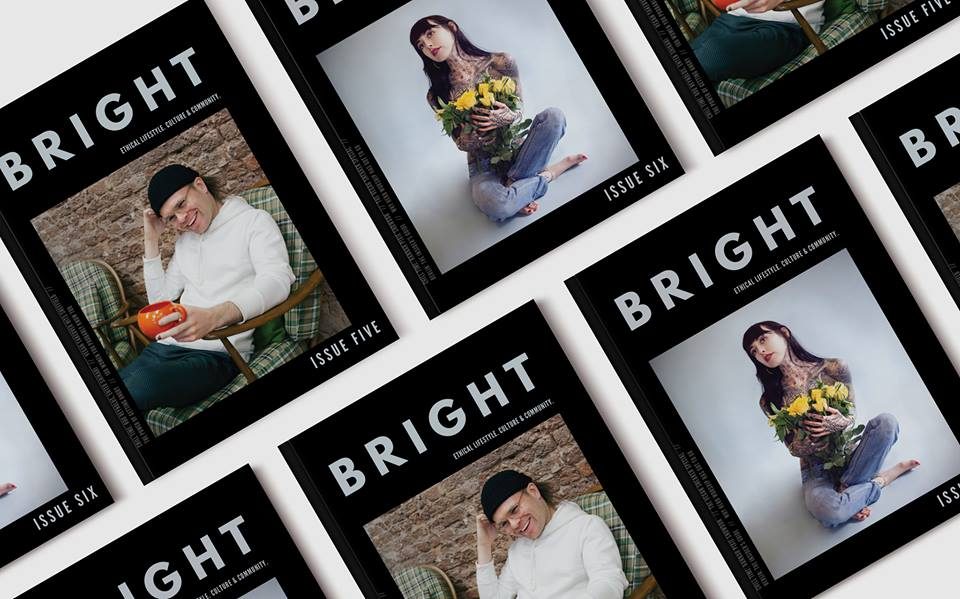 IMAGE: bright zine
Taking the first step into a new lifestyle change can be scary and difficult, but it's a path that remains rewarding and fulfilling.
Bright Zine (@brightzine) is an independent lifestyle magazine by vegans, for vegans, the vegan-interested, and anyone intrigued by ethical living. Since their first issue launch in September 2016, they've worked hard to offer more than just conversation topics: they've expanded into Fair Trade certified apparel and lifestyle products, packaged, of course, in biodegradable materials.
The Ethical Lifestyle Toolkit is a beginner's best gift for both ethical shopping and ethical living. In a world of single-use everything, it pays to replace the straws, forks, and spoons of city-living. Say goodbye to plastic straws and splintered chopsticks, and hello to stylish coloured stainless steel and a reduced carbon footprint!
Packaged up in a wheat straw and PP blend (BPA free) kit for $11.50, all that's left to do is decide the box design and cutlery colour, and maybe pair it with a matching reusable coffee cup.
Solana Shoes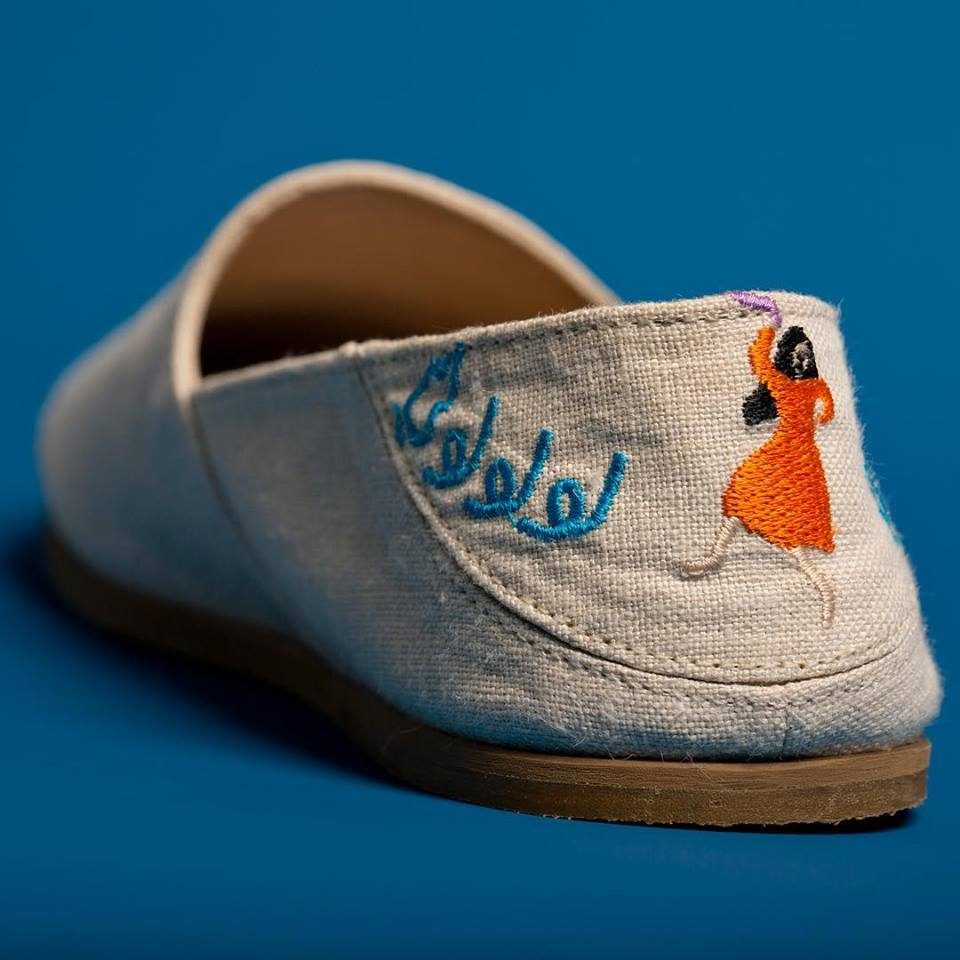 IMAGE: Solana
Completely uprooted from previous commodities and known languages, travelling will always have its way with boundaries and preconceived ideas.
Leveraging this notion and urgency for fair artists wages, Yasmine Idriss debuted Solana and her handcrafted shoes with a single collection consisting of five pairs of shoes, from five independent local artists. The Lebanon Collection is produced in a single family-run factory in the Armenian quarter of Beirut, Lebanon. Handcrafted shoes are designed, produced, and shipped from the country of celebration.
A synergetic mixture of vibrant embroidery and black & white print, the collection captures Lebanese culture from five uniquely local perspectives, and "exists to preserve…cultural authenticity."
Lucciana Baradhi, the creator of Dabketna ($120), relays how her pair fuels tradition. "Dabke, unlike many Lebanese traditions, has found a way to percolate down through several generations and still holds its relevance where the old and young join hands, dance, laugh and elaborate with the synchronized motion of their feet."
To find out more about when Solana's next collection will be released, follow them on Instagram (@wearsolana) or shop the Lebanon Collection.
Coconut Bowls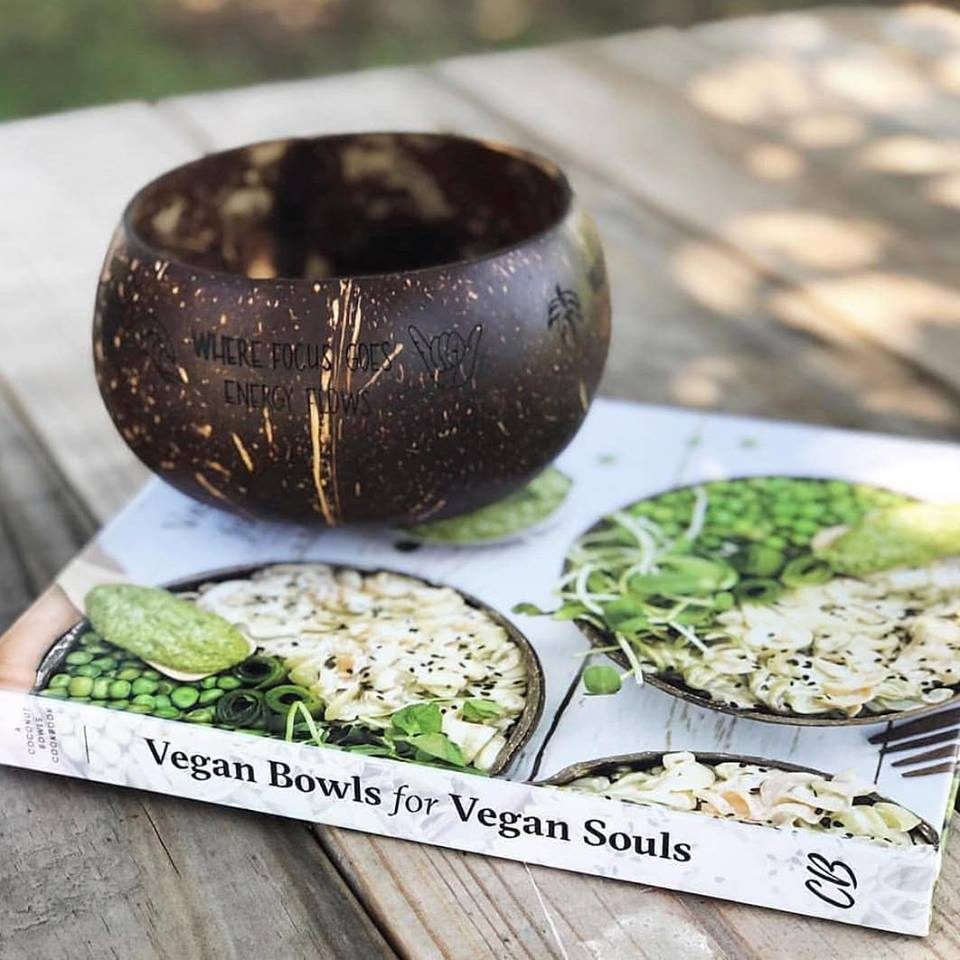 IMAGE: @yesikaskitchen 
A single coconut farm burns or discards over 10,000 shells a month, adding to both atmospheric gas emissions and costly waste production. Which leaves one question: why did it take so long for someone to patent the idea of coconut bowls?
Founded in January 2016, the original Coconut Bowl is a fully organic cut, sanded, cleaned and polished coconut shell. Each bowl is entirely original–just like your gift receiver. They average to about 13cm in diameter and 600mL in volume.
Family-farmed and operated, factory workers work for well over fair trade wages and alongside ethical workshops in Vietnam and Indonesia to produce the bowls, using the waste from nearby coconut farms.
Coconut Bowls as a company has also partnered with the Rainforest Alliance, World Food Programme, and World Animal Protection to found their CoCo Charity and uphold their core values: planet, people, profits.
Get your hands on the original coconut bowl for an affordable $12.95, or shop the rest of the collection (inclusive of bamboo straws and a vegan cookbook!) here.
Make the Conscious Choice
2018 pioneered a path to not only reach a wider audience, but to start the conversation of self-reflection, ethical living, and ethical shopping.
The transition into 2019 can start with the gift of an ethically sourced holiday season.
Let your hair down. Forget the runaround of department store shopping. It's time to shop ethically and begin living sustainably.