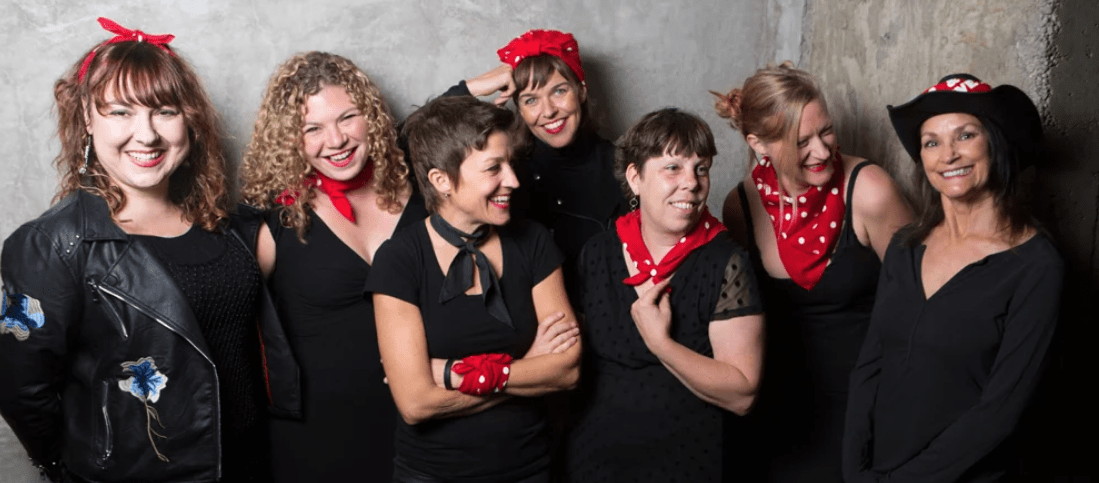 Portland Americana band mixes rock with the country for the latest release.
Shuffling between British boogie, Southern rock, and early-seventies California country, Ashleigh Flynn's voice is equal parts Marc Bolan and Emmy Lou Harris on her new album Ashleigh Flynn and the Riveters.
Flynn grew up in Kentucky and cut her teeth on local bluegrass music. While this is her first project with a new set of players, the large band of women brings the noise on a raucous record that will leave a mark.
Listeners will be quickly impressed by the lead guitar lines of award-winning artist Nancy Luca. She got her early chops taking lessons from fellow Gainesville guitarist Mike Campbell known for his work as a founding member of Tom Petty and the Heartbreakers. With signature riffs and solos, Luca brings a bit of that North Florida sound heard in artists like Dickey Betts (The Allman Brothers Band) as well as Allen Collins and Gary Rossington of Lynyrd Skynyrd.
However, the southern rock nuances are tempered by the laid-back country vibe of tracks like "Shrouded Sun" and the honky-tonkin' "Big Hat, No Cattle."
Rounding out the group's sound are Carmen Paradise (bass), Jolie Clausen (drums), Kathryn Claire (fiddle, background vocals), Jenny Conlee-Drizos (organ/piano), and Ara Lee (background vocals).
With notable influences and technical prowess, Ashleigh Flynn and the Riveters have made an impressive Americana album that is as feel-good as they come. It would be a perfect soundtrack to a Friday night bonfire, a Monday morning drive to work, or a ramblin' road trip.
The lyrics are simultaneously clever and relatable. Who hasn't flown "Too Close to the Sun" (metaphorically at least) or felt a "cold black line running down the centre" of their heart ("Cold Black Line") after a particularly nasty breakup?
The women's evident camaraderie brings the project unique and organic energy. It's apparent that these musicians love to play together, and the mastery of their vocals and instruments makes it a joy to hear. The entire record sounds like a party – and everyone is invited.