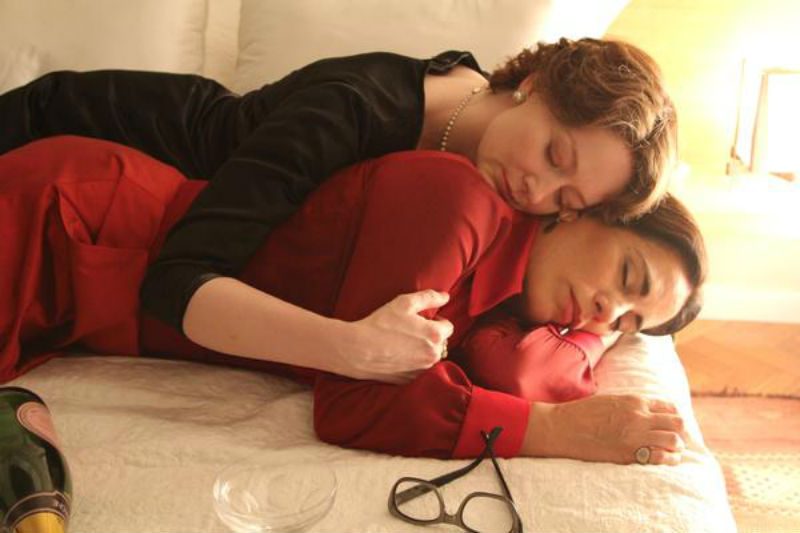 A Poignant Tale Of Love And Loss
As a lesbian writer, poet and actress I must admit that I am partial to films that touch on these themes.
So when I happened across a promo for the new lesbian, Brazilian film 'Reaching for the Moon' I knew it was one that I would have to see as soon as humanly possible.
Already a fan of Australian actress Miranda Otto [Lord of the Rings, Through My Eyes (The Lindy Chamberlain telemovie)] I dragged my girlfriend along to the cinema, armed only with the knowledge that we were seeing a film based on a true story about some lesbi-poet from the fifties, who would be played by Miranda Otto.
The film, directed by Brazilian filmmaker Bruno Baretto, opens with a frustrated Elizabeth Bishop (Otto); the American Pulitzer-Prize Winning poet who lives in New York and is struggling with writer's block and a general lack of inspiration.
The poet decides a change of scenery may help to get her out of this funk, so she packs her bags and travels to Rio de Janeiro to pay a visit to her dear friend from college days past, Mary (Tracy Middendorf). Here she encounters Mary's lover; the beguiling and charismatic architect Lota de Macedo Soares (Glória Pires).
A strong and overtly confident woman, Lotais a stark contrast to the reserved, nerve-ridden, introverted (oh and did I mention alcoholic?) Elizabeth.
The two women naturally dislike one another (much to Mary's dismay), their obvious differences causing many awkward and heated moments. However, when Elizabeth experiences a sudden allergic reaction and is forced to stay in Rio longer than she intended, the tension between them soon turns to unavoidable chemistry and it is not long before they embark on what will be a fifteen-year-long love affair.
Though it took me a little while to get into the film old-timey feel, I was so quickly embroiled in the characters, their love triangle and the pursuits of their artistic endeavours that it had my complete attention.
Brazilian actress Glória Piresgives an absolute powerhouse performance as Lota, so much so that it is worth special mention. Meanwhile, Miranda Otto'sportrayal of the private and complex Elizabeth, her struggle with alcoholism and the jarring uncertainty she possesses in regards to her own work, is nothing short of skilful.
She is an actress I have always admired and I was easily reminded why in this film.
The tempestuous relationship of these two women that goes on to span decades and influence their work as extraordinary artists are not only incredibly insightful but also through the work of talented filmmakers and actors, fully capable of translating to screen in a highly emotional and erotically charged way.
A truly wonderful cinematic achievement.
Star Rating: 4/5