The Sympathy Card is an unconventional comic love triangle about three women wrestling with living in the present, mortality, and bad first dates.
When Emma's cancer takes a turn for the worse, she presents her new wife Josie a deathbed order: find someone new while Emma is still around to approve of her choice.
Reluctantly, Josie embarks on a painfully awkward pursuit to honor Emma's wishes and play the field. After many hilarious failures, Josie finds herself developing feelings for Siobhan, her free-spirited florist.
As her surprising bond with Siobhan deepens, Josie faces the dilemma of a time-limited present with Emma versus a possible future with Siobhan.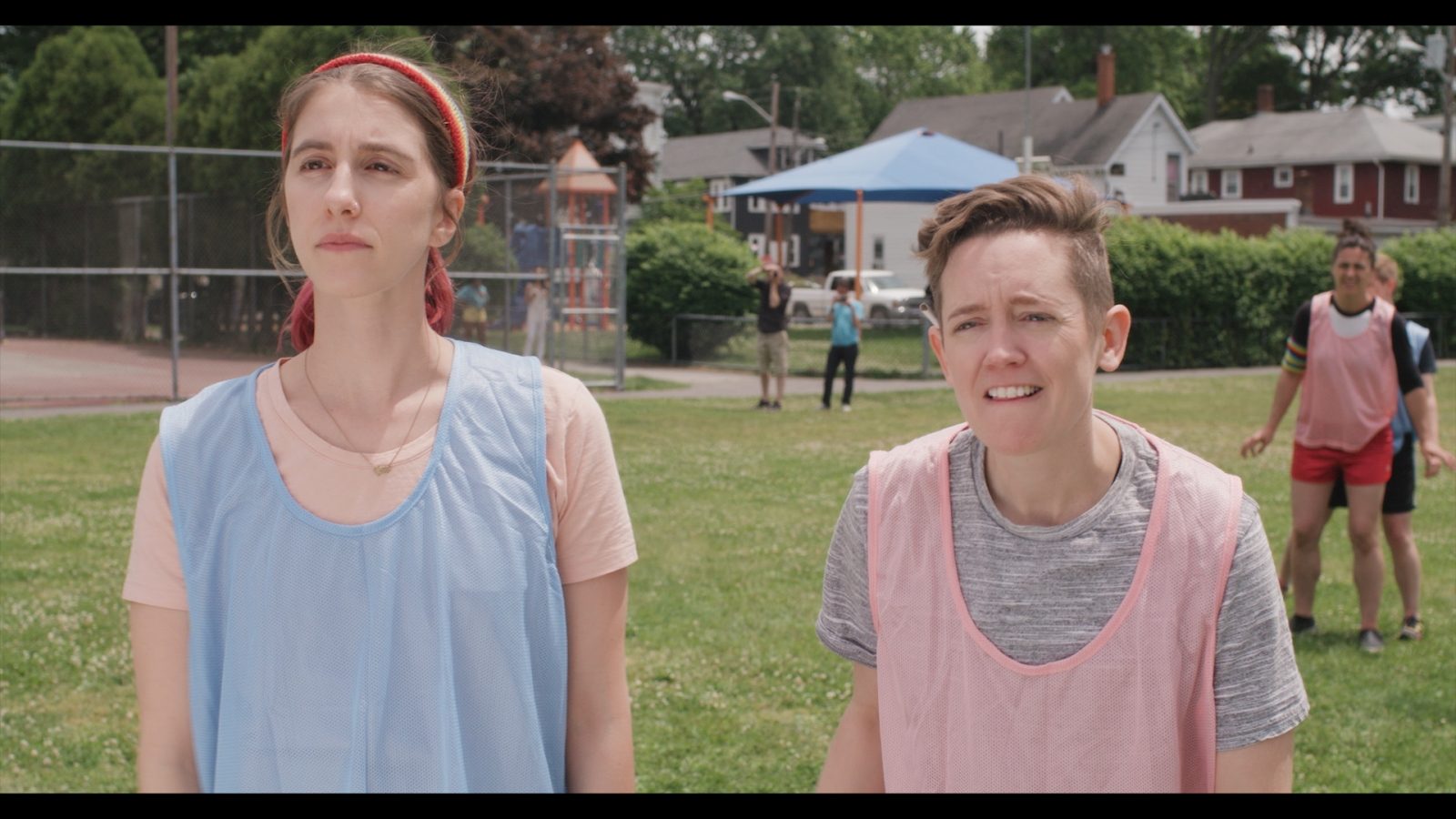 The Sympathy Card is about the uncertainty of life and love and the balance between loving hard and letting go.
The Sympathy Card was born out of a joke. Before going in for surgery, writer/director Brendan Boogie's partner turned to him and said "If I die, you have my permission to use the sympathy card to get laid." Surgery turned out fine and everyone is completely healthy, but the seed of "what if?" had been planted.
As writers are wont to do, Brendan spun the "sympathy card" idea from reality to the ridiculous. Just like that, the characters of Josie and Emma came to life.
Telling stories in the LGBT+ community – especially complex, funny, authentic stories – is vitally important. We bring the lesbian community to life in The Sympathy Card – the nuances, the love and celebration, the humor – with fully realized women. This is not another coming-out story. We have seen those. We believe the lesbian community deserves a really fresh take on a lesbian love story and we are excited to bring this film to our audience.
In addition, the film tackles cancer and end-of-life issues in a genuine, funny, and non-saccharine way.
While many movies shy away or sentimentalize death, The Sympathy Card invites the audience to feel love and grief in an authentic way. Movies like these help people going through difficult situations feel less alone.