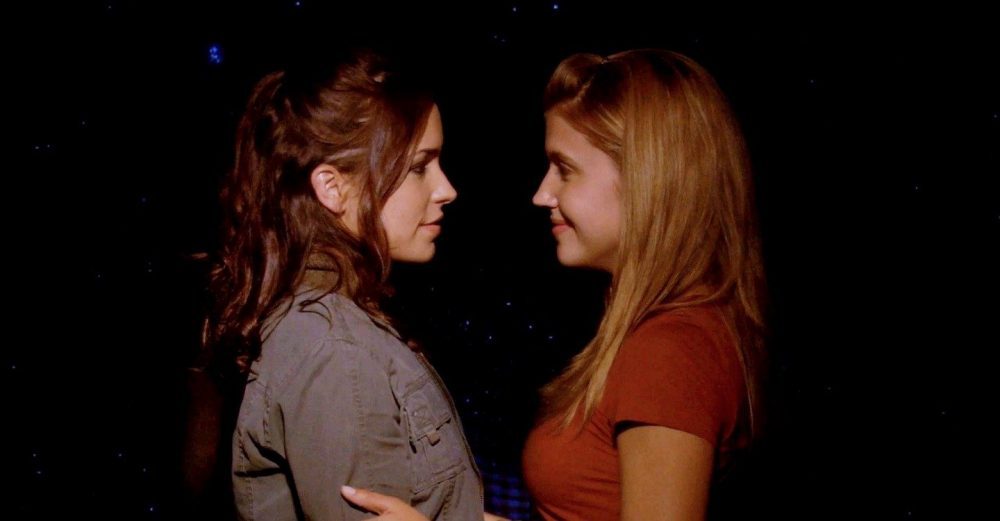 We review GIRLTRASH: All Night Long, the lesbian comedy/musical that has taken the country by storm.
It was a long time in the making but the folks over at Power Up Films in Los Angeles have finally released their new baby of a film for all our lesbian loving fans out there. GIRLTRASH: All Night Long is the newest instalment in lesbian cinema that is taking the world by storm.
Based on Angela Robinson's hit web series of the same name, the film follows a gang of girls on one crazy night as they discover who they are with a mixture of sex, drugs and rock n roll.
"This is Angela Robinson's best script yet," said Stacy Codikow, executive producer and founder of Power Up Films.
GIRLTRASH: All Night Long brings its viewers the story of Daisy, played by the ever so electric Lisa Rieffel, the fun-loving punk rock chick who desperately wants to make it big in the music industry with her fellow bandmates but first must make it, on time, to a battle of the bands show accompanied by her roommate and bandmate Tyler (Michelle Lombardo) the bass playing heartthrob and local lesbian heart breaker.
The film opens with Daisy ranting to Tyler, who was a little pre-occupied with a house-guest, that they now secured a spot in the LA County's battle of the bands shows called Band Slam. While in the throws of complete excitement Daisy receives a phone call from her younger sister, Colby (Gabrielle Christian – South Of Nowhere) who is now identifying as gay and wants Daisy to take her to talk to the object of her affections, Misty (Mandy Musgrave – South Of Nowhere).
During the steady flow of the film Colby makes attempts to secure Misty's attraction but in turn gets humiliated in front of her and her friend, Sid (Kate French – The L Word).  Clever and part comedic and part devious plans are then put in place to get the girl before the end of the night while still making it to Band Slam on time to get their shot at fame.
There is a little bit of everything mixed into this original screenplay. Yes, even some mobster attributes and action that are shown through the talents of Rose Rollins (The L Word) who portrays Monique Shaniqua Jones, the notorious gangster that was recently released from prison and out to get her money, or revenge, on Tyler in one way or another.
Girltrash offers an abundance of toe-tapping melodies and lyrics that will stay with you along with some hilarious slapstick comedy and great one-liners. Even if musicals aren't really your thing, Girltrash is worthy of a chance.
The film is only 86 minutes in length so I was wondering how it was going to be possible to cram so much stuff and storyline into it. After seeing it, several times, I can honestly say it is possible and very well done.
The film never leaves off at a dull moment and you're always asking yourself questions: Does Colby get the girl? Do they make it to Band Slam in enough time to perform? Will Tyler get the money? The questions will all be answered, and then some, in the film's ending.