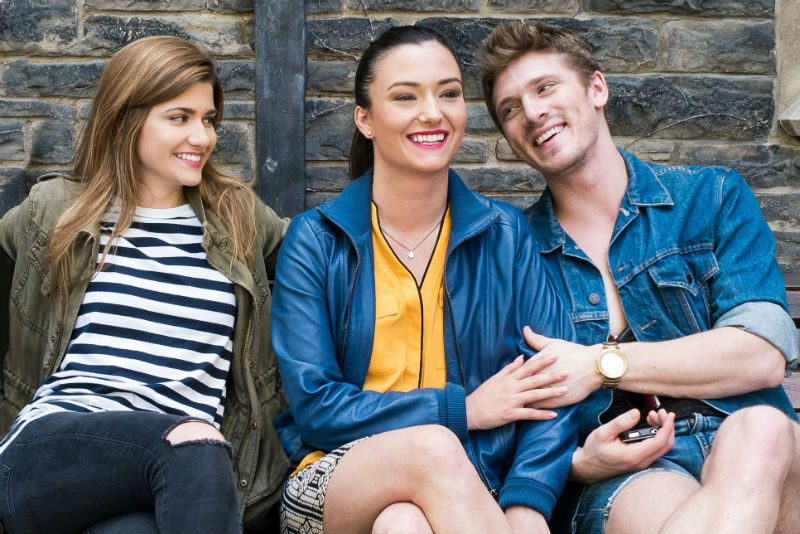 This LGBT comedy will have a special spot in everyone's movie collection.
How many people remember watching movies about the final year of college and eagerly awaiting your chance to enter the world of adulthood? After graduating college, I've sat down and watched a few of these films and wondered why my life wasn't as put together as the characters.  Movies had given me the impression that I would be highly successful in my chosen career moments after receiving my diploma. That is not how life usually works out.
Fortunately, there is a new LGBT comedy film that incorporates realistic struggles and questions that all college seniors find themselves facing. Almost Adults, funded by Sarah Rotella and Adrianna DiLonardo from The Gay Women Channel, follows two best friends, Cassie and Mackenzie, as they navigate their way through the final year of college. We see Mackenzie struggling to embrace her sexuality while also trying to play catch up on all the experiences she feels she missed during her teen years. Cassie, on the other hand, is faced with the task of ending her long term relationship while acknowledging that her life is not going according to plan.
This film takes a light-hearted and comedic approach to portray the struggles all young adults face. Almost Adults is currently in post-production. The teaser trailer premiered at this years VidCon.
The movie is described by Rotella and DiLonardo as "a (platonic) love story about two best friends. Think Thelma and Louise without all of the killing and cliff jumping."