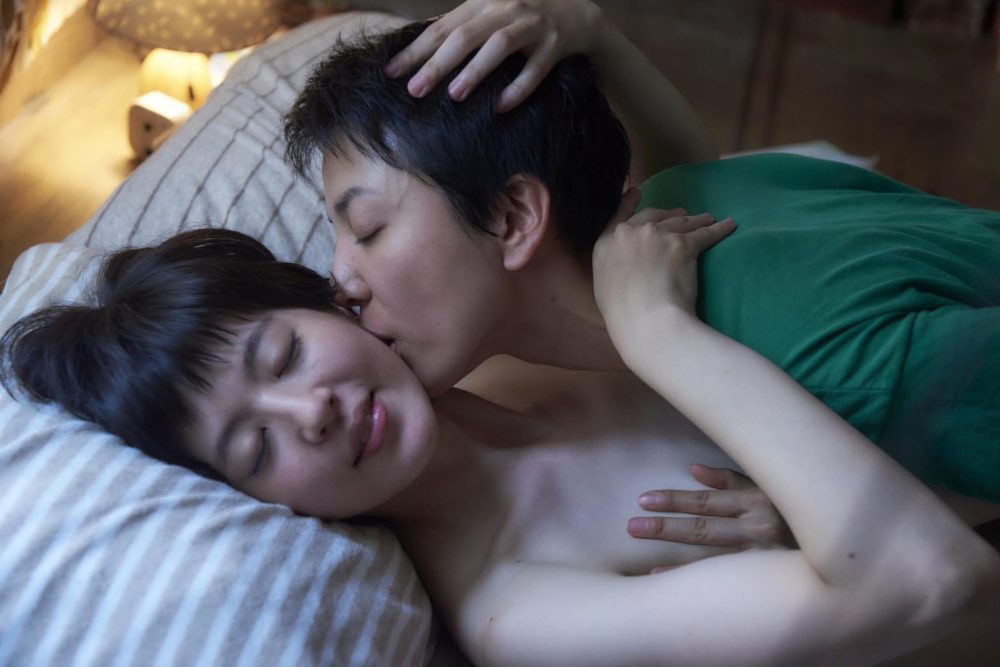 A festival of new Japanese cinema in NYC includes two intelligent, expertly crafted feature films featuring powerful lesbian storylines.
Queer cinema produced in Japan is extremely rare, so it's good news that two films of the 28 features in this year's Japan Cuts film festival, now in its 11th year, represent the LGBTQ+ community.
The Extremists' Opera (directed by Junko Emoto) will have its International Premiere on Wed. July 19 at 8:45 pm. This film starts with a bang and is erotically charged, capturing the creative chaos of a nascent all-female theatre company.
Theatre director and lesbian womanizer Naoko is holding auditions in an old garage for the debut, as yet unwritten, of her newly-formed troupe, and meets an odd assortment of female characters—actors ranging from extroverted to eccentric, some perhaps a little desperate.
She is particularly mesmerized by Haru, who chooses to be the leader of the play, and she uses her directorial power to pursue her attraction to Haru.
But this being the theatre, where people can be drama queens, complications ensue—jealousy, intrigue, and competition in the lead up to the opening night. Based on her own semi-autobiographical novel Kokan, cult theatre director and actress Junko Emoto makes her directorial debut in this playful and chaotic study of creativity. This film is unrated, but may only be viewed by persons 18 years of age and older.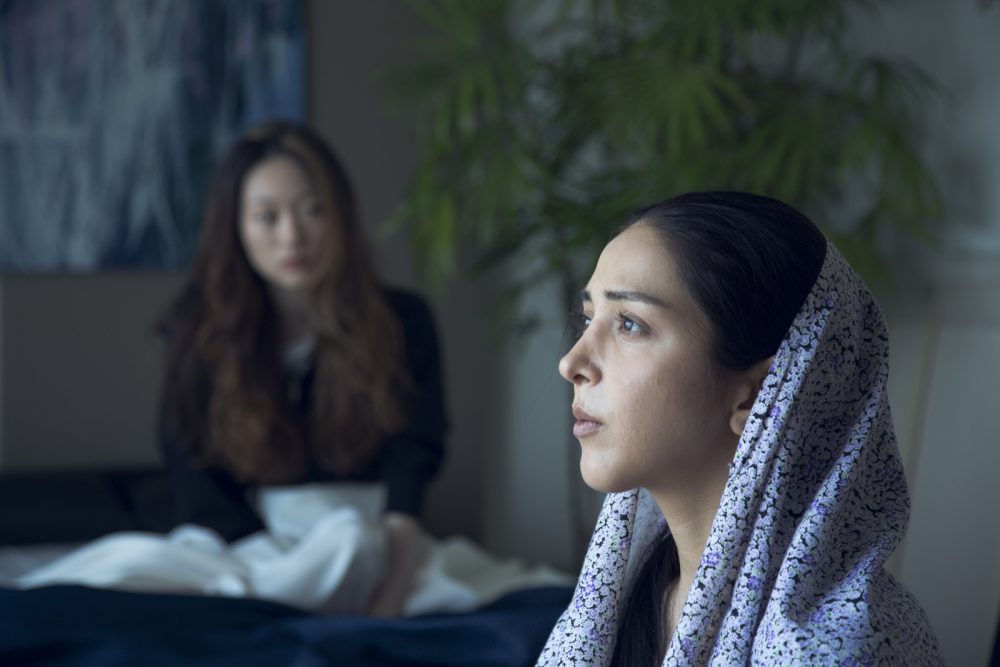 West North West (directed by Takuro Nakamura) will be having its North American premiere on Sat. July 22 at 4:15 pm. The film will be introduced and a Q&A with stars Hanae Kan and Sahel Rosa will follow the screening.
West North West tells the story of a Naima, an exchange student from Tehran studying art (Sahel Rosa) who is under pressure. She instantly connects with the attractive, intense but melancholy Kei (Hanae Kan) in a Tokyo cafe and confides her feelings in Kei, a streetwise and rebellious bartender with a punk attitude. While Naima is a serious academic with a religious background and asks "Why?", Kei responds "Why not?" In spite of their cultural and emotional differences, an attraction between them grows.
An added complication:  Kei's anti-Muslim on-again, off-again model girlfriend Ai (Yuka Yamauchi). This moody love triangle melodrama is beautifully shot and features memorable, rarely represented characters enlivened by Takuro Nakamura's sensual, atmospheric direction and bold performances.