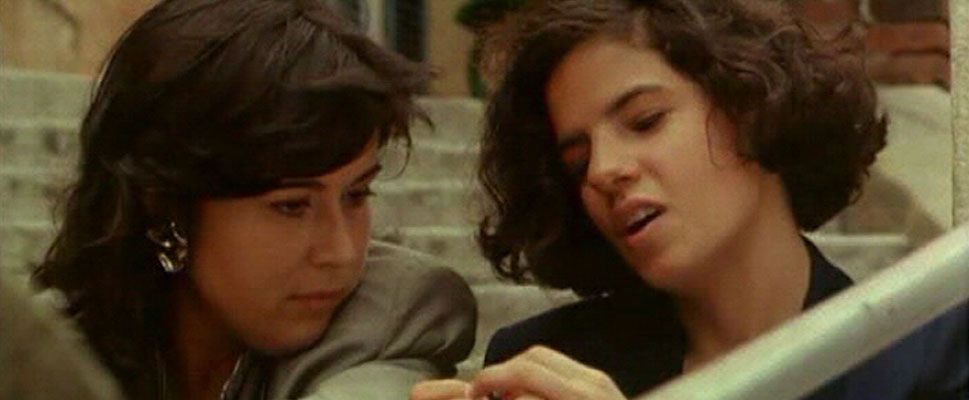 A festival of Lesbian cinema will take over the Institute Cervantes in Sydney this month, showcasing lesbian life in Spain and Latin America.
After last year's successful edition of "Spanish Gay Cinema," the institute of Cervantes has decided to program a new series of films. This time around lesbian cinema will be given a showcase.
According to the Institute the festival, billed as Lesbian Universes will deliver a  sample of the multiple universes of lesbian experience, focusing on geographical, age and class as key elements.
Thus over five sessions we will be able to check how different it can be to maintain a lesbian relationship in contemporary Barcelona (Costa Brava, 1995) or in Latin American countries like Mexico (Mother Earth, 2009) or Puerto Rico (The Sky of Mice, 2009), and how diverse also is the lesbian identity in adolescence (Eloïse, 2010) from a mature age (80 Egunean, 2011), or develop it in a marginal environment (Excerpts, 1996) or a tolerant middle-class family (Mother Tongue, 2010).
They will also showcase two documentaries that deal with contemporary lesbianism: first, the development of projects of traditional coexistence in which family is important (Kenya and her Family, 2005), and, second, the presentation of queer philosophy as a school of thought following the contribution of many lesbian theorists such as Judith Butler, Eve K. Sedwig, Angela Davis and Monique Wittig (Gerrilleras / os, 2010).
Lastly, the institute has scheduled a screening of short films, in which we find daily stories of loving neighbours (The Courtyard of my House, 2007, The Sky of Mice, 2009), critical situations where love is put into question (Doble-parked, 2011) or even a re-reading of the myth of the lesbian vampire (Luz/Light, 2010).
Lesbian Universe plays at the Institute Cervantes from June 27 – July 1.