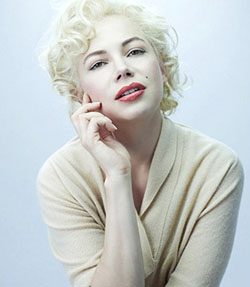 During the lull between award shows (yes, there is one), let's see how many of the award nominees, presenters and show-goers are gay, have played gay, or are Six Degrees of Kevin Bacon gay.*
I'll start.
Michelle Williams, winner of the 2012 Golden Globe for her role in My Week With Marilyn, is a likely nominee for all best actress nods out there for her portrayal of Marilyn Monroe.
In 2000 she also steamed up the windows as Chloe Sevigny's love in If These Walls Could Talk 2.
Walls featured a trilogy of lesbian stories set in the same house over several decades (Vanessa Redgrave, Ellen Degeneres and Sharon Stone all portrayed lesbians).
Williams played the femme whose friends gave her attitude over her romance with the butch biker embodied by Sevigny.
Julianna Margulies holds the record for Screen Actors Guild Awards with eight.
She's been nominated 16 times for her work on The Good Wife and ER. Back in 2000, she got things sizzling with Kyra Sedgwick, another well-awarded actress, in a fun little ensemble film called What's Cooking? (2000).
The film follows four families over the Thanksgiving holiday, and Sedgwick and Margulies play a lesbian couple trying to keep their sanity at the in-laws'. (Six Degrees of Kevin Bacon easily applies to Sedgwick, because she's married to him).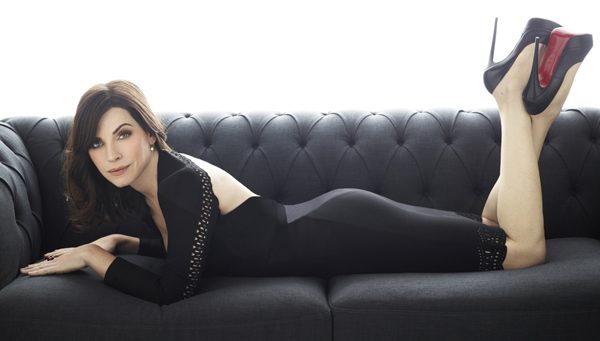 Charlize Theron is typically a statuesque goddess on red carpets, but she managed to look unglamorous and scary in "Monster" (2003). Theron's chilling portrayal of a real-life serial killer was Oscar-worthy, although the character didn't do much for lesbian stereotypes.
Award buzz is surrounding Angelina Jolie for her directorial debut, In the Land of Blood and Honey. The kick-ass actress has played assorted bi, gay and androgynous characters (not to mention a video game heroine) in such films as Gia, Girl Interrupted and Lara Croft: Tomb Raider. Her real-life brush with same-sex romance involved model-actress Jenny Shimizu, whom she met on the set of Foxfire (1996).
"I fell in love with her the first second I saw her," Jolie has said.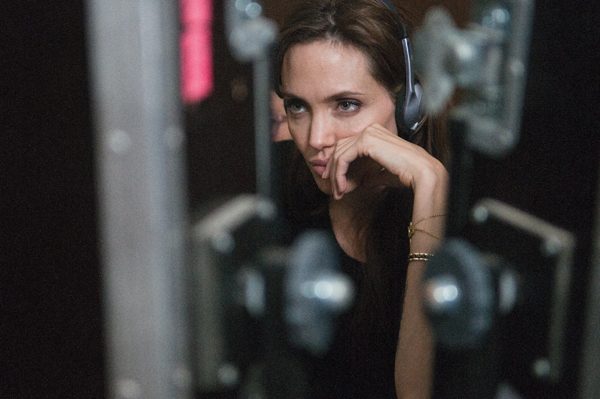 Laura Dern picked up a Golden Globe for best actress in a comedy for her role in HBO's Enlightened. You may remember that she played the pivotal character in the landmark Puppy Episode of Ellen. It was Dern to whom Ellen blurts out "I'm gay" over an airport loudspeaker, outing her character (and herself). The show's cancellation soon followed.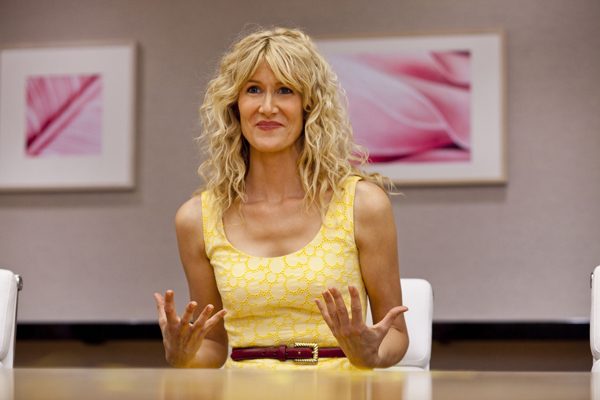 Glenn Close, who earned acting and writing Golden Globe nominations for Albert Nobbs, won the acting award in 1995 for her portrayal of the most dignified lesbian you'll ever see. Close was Col. Margarethe Cammermeyer in Serving in Silence, the true story of the proud American Vietnam veteran kicked out of the military under Don't Ask Don't Tell. The TV film, made by Barbra Streisand's Barwood Studios, followed Cammermeyer's boot from the Army and her reinstatement following a legal battle. Judy Davis played her sexy professor partner Diane (the real-life couple is still together after nearly 25 years).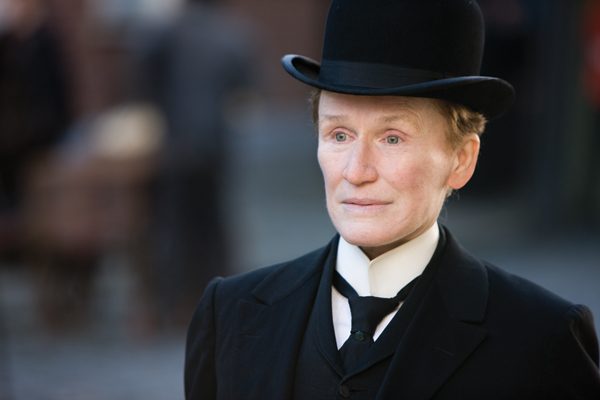 Jane Lynch will likely be the most visible lesbian on the award show circuit this season. It's funny that Sue Sylvester is so despicable, but everyone loves Jane.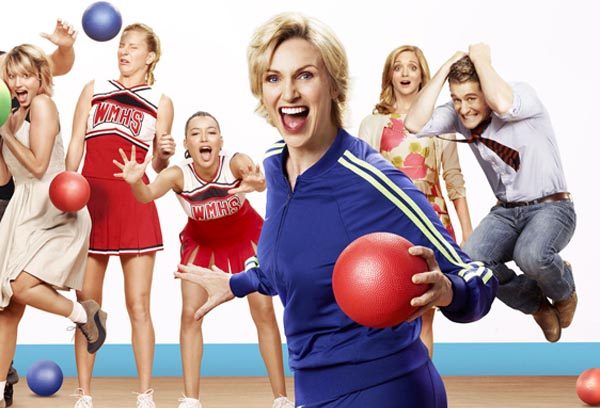 Last but not least is Jodie Foster, nominated for the best actress Golden Globe for Carnage. She's never played a lesbian that I can recall and doesn't claim to be one. But we'll make her an honorary listee just the same.
OK, your turn.
*The book and game Six Degrees of Kevin Bacon are based on the premise that everyone in Hollywood is connected to actor Kevin Bacon in six steps or fewer.