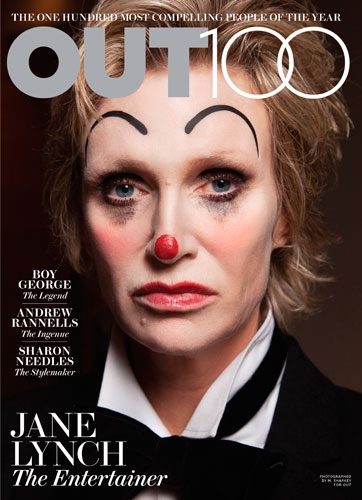 Jane Lynch earned Out magazine's top gong as entertainer of the year.
She's made the cut in OUT magazine's OUT100 for the last few years, but in 2012 comedienne Jane Lynch scored the top gong, taking out OUT's Entertainer of the Year.
Lynch who spent years training and touring with Steppenwolf Theatre Company and Chicago's Second City comedy troupe before being plucked from obscurity by Christopher Guest for a role in Best in Show, finally hit the big time when Ryan Murphy cast her as the conniving and sarcastic cheer coach, Sue Sylvester in Glee.
Audiences fell for Sue's acerbic ways and a star was born…
Today, as well as juggling a career, Lynch is a wife and mother and is currently sharpening her pencil to scribe a book.
We say big cheers to Lynch and congrats on her win.