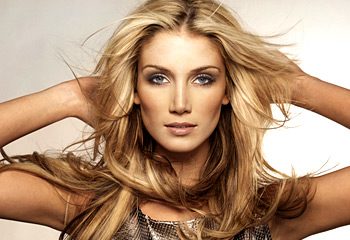 Delta Goodrem is set to deliver fifteen-minute dance music spectacular when she appears at Mardigrasland
Having closeted herself away for the past week alongside a 16 strong dance troupe, Delta Goodrem is collaborating with Squared Division (Ke$ha, Kylie) and Steve Anderson (Kylie) to produce a one-off performance that's set to light up the stage at Mardigrasland this weekend.
The ARIA Artist of the Decade, The Voice coach and multi-award-winning singer, songwriter will make her debut Mardi Gras megamix performance with a set of pumping, dance anthem versions of some of her greatest and best-loved hits.
Details of her performance are being tightly held, but it can be revealed that this will be a never to be seen before, specially created, Sydney Mardi Gras exclusive. Delta and Sydney Mardi Gras are collaborating with the team who produced the show for Kylie at last year's party and the creative minds working with Delta for her upcoming performance include the aforementioned Squared Division and Steve Anderson as well as Vince Pizzinga (USA), Musical Direction and Remix, Fourthwall Events, Associate Producer and Production team, (who have six Mardi Gras and Sleazeball parties under their belt), Richard Neville, Lighting, Stage and Visual Designer and MarcoMarco, Costume Designer to the stars…
Expect the unexpected!