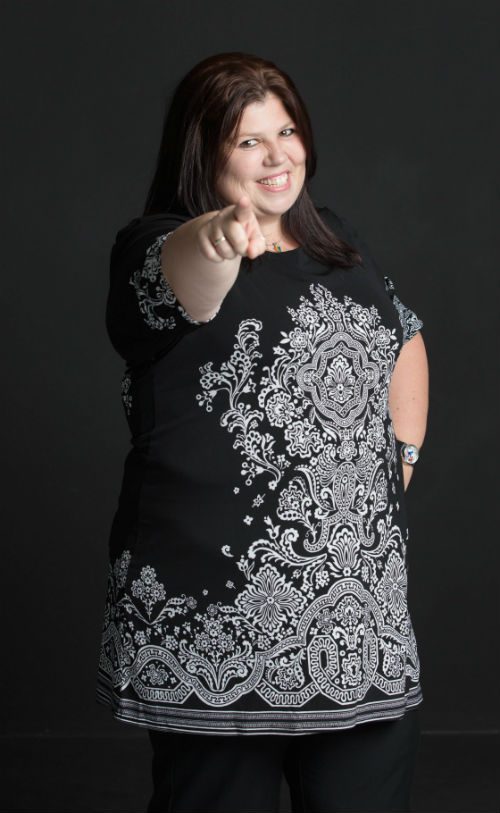 We catch up with the ex-pat South African comedian  Urzila Carlson to discuss comedy and the future.
Urzila Carlson didn't find comedy – comedy found Carlson. She was happily working in advertising when her colleagues urged, or "cunningly forced", her into an open mic spot at the local comedy club.
They booked her in and booked seats for seventy of them, then surprised her with it. Not wanting to "look like a dick", Carlson proceeded to go along with it and that was the moment she was hooked. "The adrenaline rush was amazing. It was both the scariest thing and also the most exciting thing I've ever done."
Originally from South Africa and now a New Zealand citizen, Carlson is the current NZ Comedy Guild's Best Female Comedian, a title she has held for the past four years.
She has performed at numerous and various events, including the Adelaide Fringe and the Melbourne International Comedy Festival. However, her most unusual experience with the audience was at the latest comedy festival in New Zealand. She helped a couple propose during the show, with one partner contacting her through email and begging her to help.
"It was great, I was petrified to mess it up and more than that, I was scared I'd start setting up a proposal to the wrong person! I'd never met them. I wasn't a hundred percent sure what they looked like. But the proposal went well, she said yes, boom I didn't stuff it up and I danced wildly to Beyonce's Put A Ring On It."
Carlson's new show Poise Control explores how it's important to have grace and be in control of our emotions. The audience will be provided with all of the tools to handle difficult situations – In other words, the tools to "deals with assholes".
"The important thing in this show is to make sure you are not an asshole and to know how to deal with them. It's about honesty and good coffee."
So what's next in store for Carlson? She's currently writing a book – but more importantly, she is in the process of picking a colour to paint the kitchen. "It's a big call. I'm going to need it to be a colour I'm going to be happy with for the next five years." She'll continue touring through Australia, New Zealand and hopefully South Africa with her shows. "Ellen and Oprah will have iced tea one day and talk about me, fly me over to America and I'll get my own show and two French bulldogs."