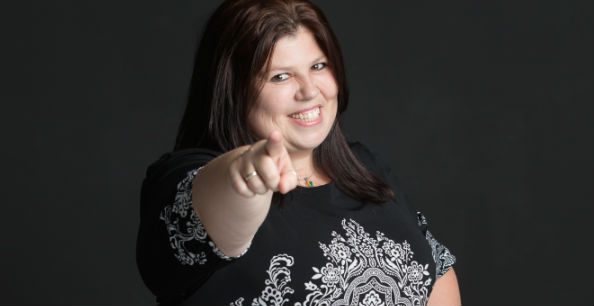 Multi-award-winning comic Urzila Carlson will bring her second solo show, The Long Flight To Freedom to Australia for the 2014 comedy festival.
Firstly, we just want to say that we are SO excited you are coming down under for the Sydney Comedy Festival – what would you say is your favourite thing about Australia? (besides the lack of scorpions)
Thank you! I can't wait to come to Sydney, the only downer is, it's not during pride festival. My favourite thing about Australia is all the drunk nutsos late at night on public transport making me look normal!
So apparently a coffee machine and a fake contract had a little something to do with kick-starting your career as a comedienne. Now how does one make that jump from being a graphic designer to having sell-out stand up shows?
Balls to the wall! You have to seize every opportunity that comes your way. Look as for the sell-out shows still surprised when that happens! Every time I walk out on stage and there are people there I'm amazed, it helps that I work with people that know what they are doing! I just do the talking and tell a few jokes.
When you first started to stand up, did you have any idea you would achieve this level of success?
No, not at all. I was just out with friends the only level of success I was thinking of was not having to pay for my beer!
How did your friends and loved ones react when you told them you were going to make the career switch?
My mom was a little stressed out but that's their jobs right to worry. My friends were stoked! They were the ones that wanted me to do it in the first place.
We've heard that your shows are 'side splitting' and 'laugh-out-loud funny'; so I'm definitely going in mentally prepared for an abs-workout. Can you give us a bit more of a sneak peek as to what we can expect?
There will definitely be some nudity! I don't know who will be naked but I will choose on the night.*
I am keen to know – what makes you laugh?
I like spontaneous funny, stuff that just happens that makes you blow coffee out your nose. Like someone accidentally smacking someone on the head or falling over.
And… last question – what's next for Urzila Carlson?
A bit of a lie down is on the cards. Maybe a cup of tea and a gingernut. After that who knows? World domination!!
*there will be no nudity