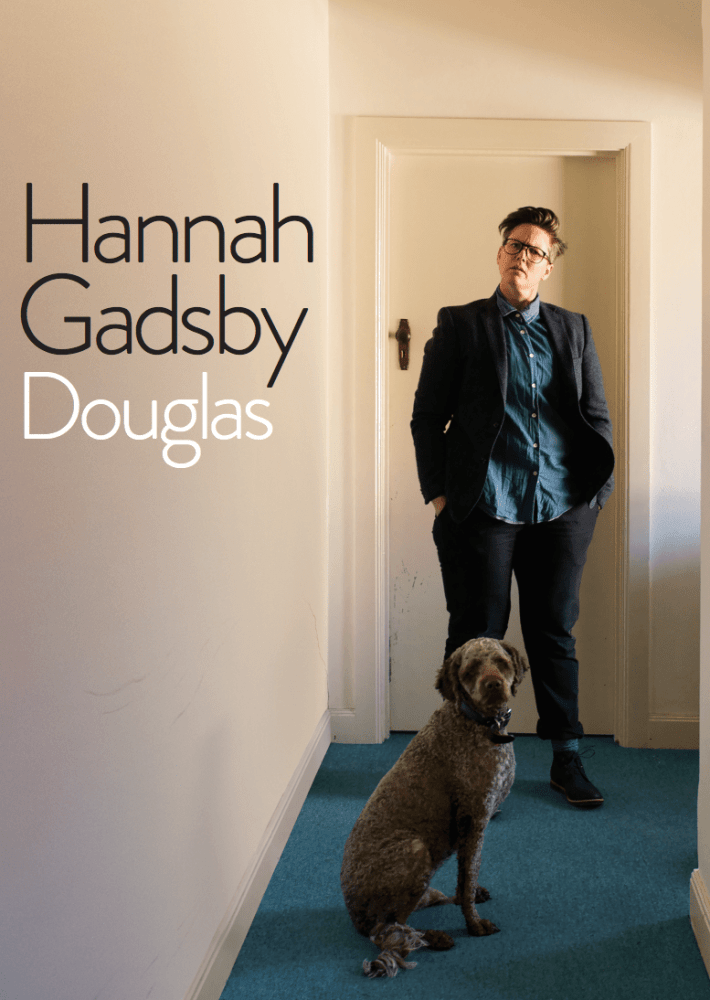 Hannah Gadsby will tour her new solo show Douglas across Australia this December.
With her Melbourne International Comedy Festival season already sold out and the US tour on its way, Hannah Gadsby is looking forward to bringing her new show back home to Australia.
Douglas will be the highly anticipated follow up to her tenth solo show Nanette. It did alright.
Nanette played around Australia and the UK for eighteen months – taking out the top prizes at the Melbourne and Edinburgh festivals before sitting down in New York and dropping a Netflix special filmed at the Sydney Opera House last June that started a global conversation that continues six months later.
While Nanette was a random barista, Douglas is a very specific dog, and the only thing they have in common is they've inspired Hannah to put pen to paper and turn out a show you couldn't possibly expect.
Hannah found her voice with Nanette and with Douglas she plans to use it. The stand-up stage has been Hannah's home for more than a decade, and the last couple of years have given her a few very new ideas to think and talk about in her world tour.