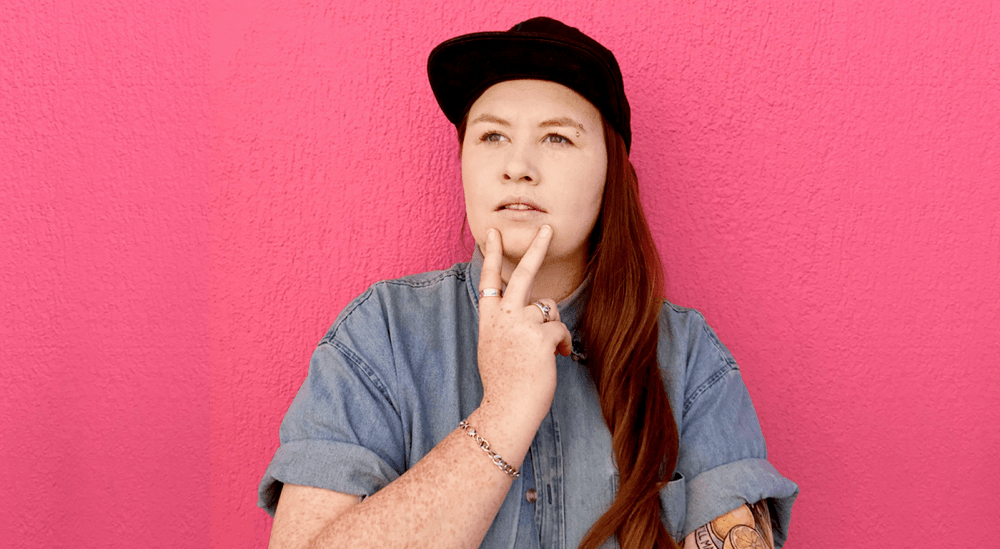 Lily Starr's brand new show Big Lez will give you KD Lang riding a unicorn into a Women's AFL game realness.
I know what you're thinking, 'geez Ruby Rose has put on weight' – but no, that's actually small-time comedian Lily Starr.
She discusses love and life in 2019 providing insight into the intricate relationship between a grown woman and YouTube compilations of lesbian love stories.
Lily discusses everything from the plebiscite to homos with fomo to her strong religious values and consistent worship of her one true Almighty Saviour Beyonce?
Lily Starr aims to answer the big questions:
Why doesn't Kmart put all the flannel, denim and leather in the one section for lesbian convenience? When will I get over Dana's death? (- and no I cannot discuss Poussey yet!)
Am I attracted to Whoopi Goldberg or do I want to be Whoopi Goldberg?
Lily Starr has had great success since her solo debut in 2017 with her first show "You're Welcome." She was one of the Sydney Comedy Festival's FRESH Artists of the Year 2017.
Selling out her Sydney Comedy Festival run and an encore performance she continued her success later in the year at Sydney Fringe Comedy 2017 with another show "Mister."
Starr continued her success in 2018 taking her show "You're Welcome" to Adelaide Fringe 2018 and Melbourne International Comedy Festival 2018 and her show "Big Lez" to Sydney Fringe Comedy 2018 and Adelaide Fringe 2019.