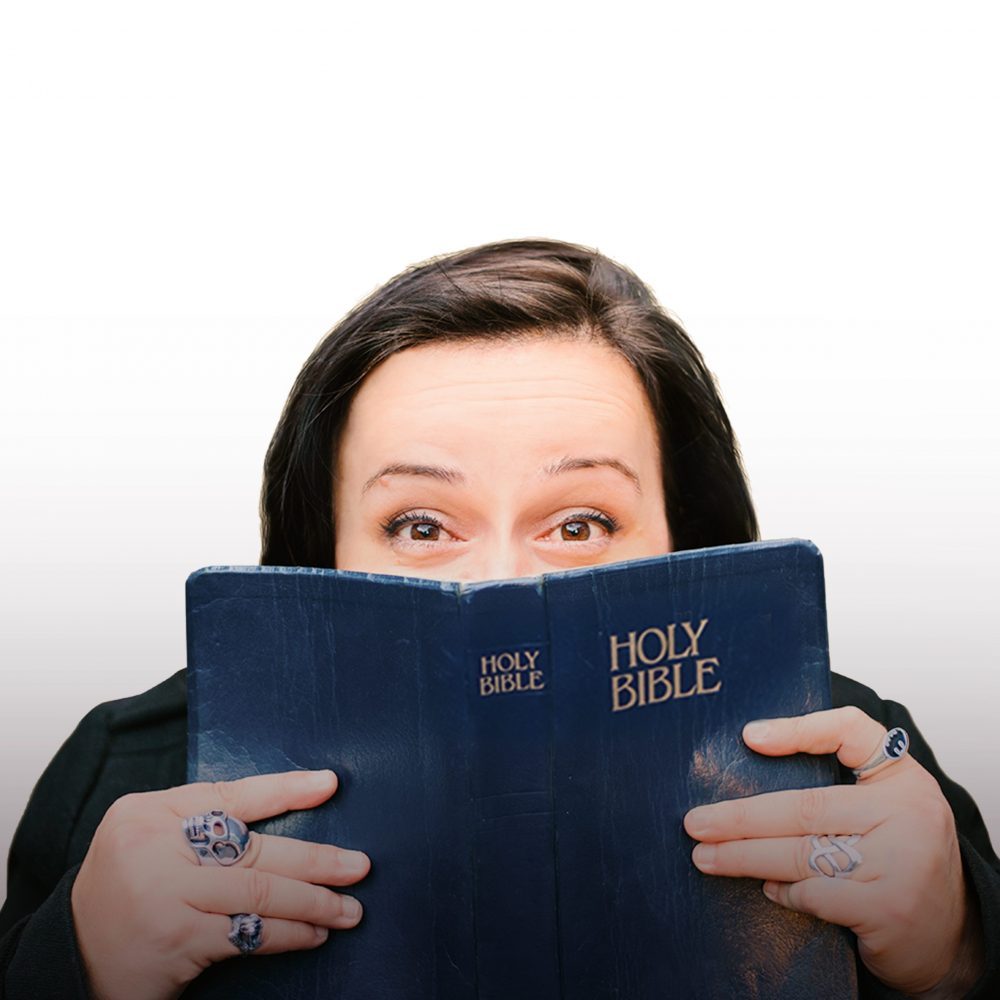 As Sydney's only Lebanese, lesbian, ex-Jehovah's Witness, and comedian, Naomi Mourra is your gateway woman to chicks, chickpeas, cults and culture.
After a sold-out, extended run at Sydney Fringe Comedy Festival and a performance in London, Naomi Mourra is bringing her one-of-a-kind solo show back to the stage for Sydney Comedy Festival.
In An Open Book, Naomi explores her life as a door-knocking Jehovah's Witness, closeted lesbian, and the Bible stories that helped (and hindered) along the way.
Naomi's warm manner, quick wit and alternative take on the Bible have garnered her a cult following of her own who religiously attend her weekly performances at What She Said.
Naomi is a comedian and improviser who has performed in London, Edinburgh and Sydney.
She is the co-founder and co-producer of What She Said, the only weekly all-women's comedy night in Sydney.
She is also in the improv troupe Shut Up Darryl and has performed at The Factory Theatre and the Belvoir. She has trained at LMA and Second City Chicago.