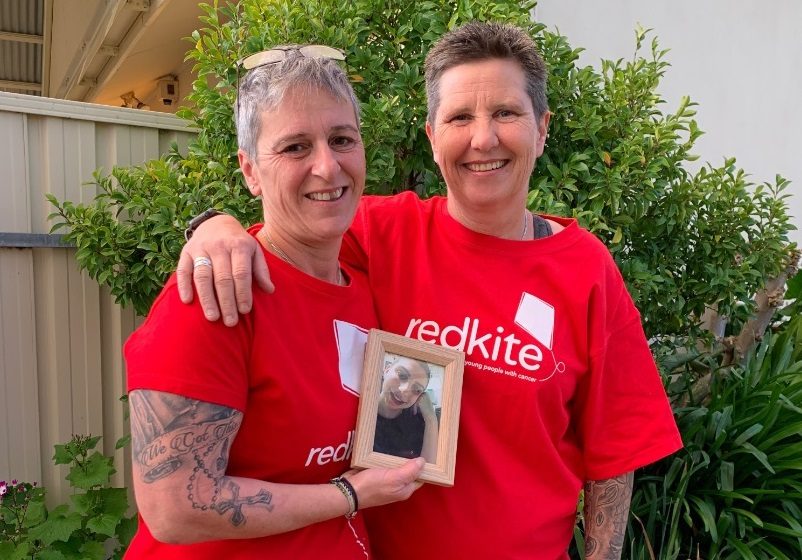 With COVID-19 threatening to stop a couple honouring their daughter's dying wish, two Adelaide mums are more determined than ever to complete their trek to "pay it forward".
The couple had planned to walk all the way to Melbourne in October to raise money for children with cancer. With the South Australia – Victoria border closed indefinitely, Belinda Moore and Maria Topalian from Newtown, will now take on their adventure in their home state of South Australia.
The challenging 740km route will work its way down the Yorke Peninsula, through Bute in the north to Yorketown and Point Turton at the tip, finishing 23 days later at the Royal Adelaide Hospital, where their daughter, Natalie was treated for acute lymphoblastic leukemia.
The mums are aiming to raise $50,000 for Redkite, a leading national childhood cancer charity, who supported Natalie and the family. So far, they have raised $22,000 in their daughter's memory, just under half of their target.
"We're not letting COVID-19 get in the way of honouring our daughter's wish to give back to those who need it the most," Belinda said.

"It's actually a longer walk now than it was going to be to Melbourne. We've added on 20 extra kilometres and three days!" Maria said.
When she was diagnosed in December 2018, Natalie endured three rounds of intensive chemotherapy and radiation treatment. Despite finding a stem-cell donor and undergoing a transplant, Natalie developed a lung infection and died on 13 June 2019.
Since then, Redkite's ongoing bereavement support has helped both mothers, particularly when they marked the first-year anniversary of their daughter's death.
"On hard days, we've had chats with Redkite's social workers and it's just so nice to know that they are still here for us," Maria said.
Over the last year, Redkite has supported approximately 150 South Australian families facing cancer and since the outbreak of the pandemic has seen a rise in demand for services.
In April alone, the number of support sessions delivered across the country was 60 per cent higher than the 2019 monthly average.
Maria and Belinda said that the support Redkite offered Natalie and the family made the at times impossible cancer journey, possible.
"Redkite's financial support for our family enabled us to buy food when funds were low and petrol vouchers to get to the hospital daily. Redkite makes such a difference for families when you have a child with cancer," Belinda said.
Belinda and Maria, dubbed 'Team Vari', have been training hard at Luke's Fitness Bootcamp 24/7 Gym since gyms reopened in June. They have been guided by personal trainer Rita Meijer who is training them hard to get them mentally and physically ready for the trek.
Redkite's CEO, Ms Monique Keighery, said it was inspiring to see the two parents who had gone through so much, be so passionate about going the extra mile for children with cancer and their families.
"Belinda and Maria have experienced the worst of what cancer can do and what every parent who has a child with cancer dreads. I am humbled by their tenacity and determination to support families who are now going through what they endured. Everyone at Redkite will be thinking of them and cheering them on," she said.
Maria said: "We are determined to do everything we can to help other families facing cancer and that includes other parents who will be going through the same thing that we've gone through. We want to let other mums out there know that they don't have to go through this alone."
You can follow Belinda and Maria's progress throughout the journey here: https://www.facebook.com/makethejourneycount/