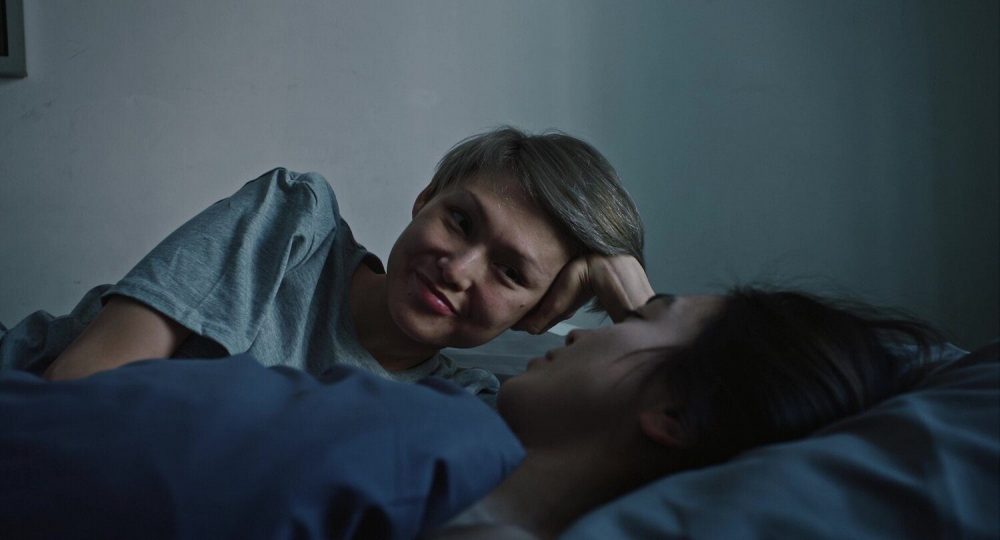 Wicked Queer, Boston's LGBT Film Festival proudly announces its 36th annual festival.
Having postponed the festival from the spring, Wicked Queer will now be online and available throughout the United States. WQ will be screening all films virtually in collaboration with Xerb.tv from Friday, July 24th to Sunday, August 2nd. The festival will kick off with a very special screening of Isabel Sandoval's festival hit LINGUA FRANCA. 
All programs will be available to watch for a 24-hour window. We will be continuing with our longstanding tradition of conversations with filmmakers following each screening window. Wicked Queer will be hosting a record number of filmmakers via Zoom.
Join the WQ team 24 hours after screening release times to engage with directors, stars and crew of many of the films in our schedule. Details on the Q&A sessions will be posted on our channel on Xerb.tv.
The 2020 program continues to reflect the diversity of our community. With 23 feature films and 16 shorts programs, there is something for everyone at Wicked Queer. Our shorts programming celebrates the beauty and diversity of the LGBTQ+ community with stories from queer Asian and queer Muslim perspectives, two programs on the trans experience, and our usual blockbuster favorites celebrating QPOC and LGBTQ seniors. 
For the documentary-lover, Wicked Queer brings the best in contemporary queer films about us and our lives. Elegance Bratton (WALK FOR ME, WQ 2016) returns with his powerful documentary PIER KIDS, about three LGBTQ+ homeless youths in New York City. We are also pleased to present Graham Kolbiens' QUEER JAPAN, an expansive and thoughtful look at the LGBTQ+ scene in Japan. And QUEEN OF LAPA presents the larger-than-life actress, cabaret performer, and activist Luana Muniz as she quests for love and fights for transgender rights in Brazil.  
We bring you the latest in contemporary queer narrative as well with Daniel Nolasco's beautifully erotic film DRY WIND (VENTO SECO). Set in the Brazilian state of Goiás, DRY WIND tells the story of outsider Sandro, whose life is turned upside down by the arrival of Maicon, a man straight out of a Tom of Finland illustration.
In WELCOME TO THE USA, directed by Assel Aushakimova, Aliya has just won a Green Card to emigrate the US but struggles to leave behind her aging mother and an affair with a married woman in post-Soviet Kazakhstan. Chun-Hua Lin's NOBODY re-envisions a (more) queer version of HAROLD AND MAUDE when teenage girl Zhen-zhen forms an unlikely friendship despite hostile neighbors.
In our 36th year, WICKED QUEER continues our tradition of bringing the Boston area the best of contemporary LGBTQ+ cinema.
This year, as a virtual festival, our programming can be viewed throughout the United States (but only for a short time). Join us for a Wicked Queer time from the comfort of your couch. Passes are available with date night and group viewing options.
For more information, please visit www.wickedqueer.org and sign up for our social media to get the latest news on screenings and Q&As.