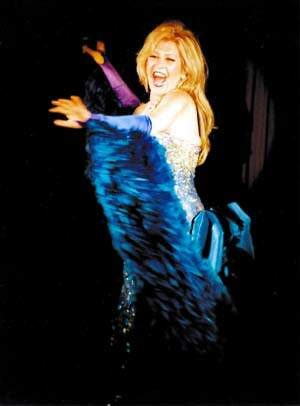 Legendary cabaret artist Carlotta (of Les Girls fame) will host the CoastOut festival's much-anticipated cocktail party.
Australian Cabaret Performer and Television Celebrity will grace the Coffs Coast as a Special Guest at this year's Coast Out Welcome Cocktail party.  Carlotta began her long and illustrious career as one of the original members of the well known Les Girls.  Since hitting the stage at the Les Girls Nightclub in Kings Cross, Sydney in the early sixties, Carlotta worked her way to become not only the host of the popular cabaret show but soon became its most famous Member known around the globe.
While she was not the first in Australia to undergo gender reassignment, Carlotta's operation in the early seventies gained much publicity due to her increasing popularity as a Performer and has long since been respected not only for her talents as a performer but also as a pioneer in the Transgender community and is much loved by both the Gay, Lesbian and Heterosexual community alike.  With but a few short breaks from touring internationally, Carlotta completed her long run with the Les Girls Show in 1992 after 26 years with the show.
Since that time Carlotta became one of the main inspirations for the Australian Movie Classic 'Priscilla Queen Of The Desert' which also spawned a popular stage musical, and has been seen on television screens Nationally having appeared in TV Classic 'Number 96', 'Good Morning Australia' and as a regular panellist on discussion program 'Beauty and the Beast'. Carlotta continues her stage career with appearances at a variety of events such as Mardi Gras and gala premiers with her 'Carlotta Live' show.
Known for her quick wit, humour and talent on the microphone Carlotta will bring her Magic to Coffs Harbour in late October with special appearances at the Festival's Cocktail Party Fundraiser at Pacific Bay Resort on Friday 28th October and the Coast Out Fair Day at Park Beach Reserve on Sunday 30th October.  Don't miss your chance at seeing this Internationally renowned performer in person as part of the Coast Out Festival activities this year.