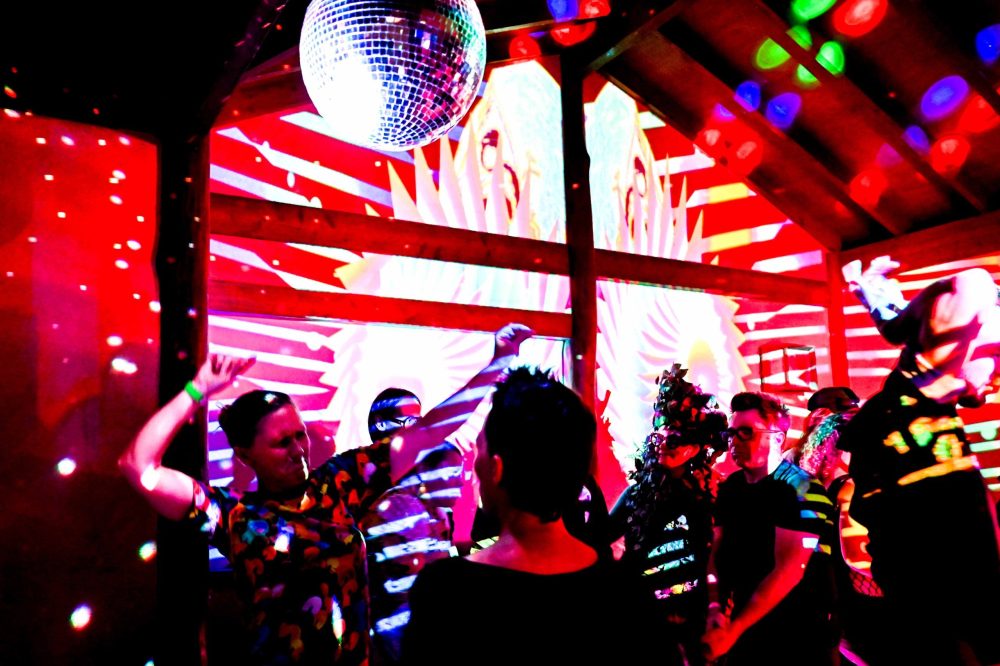 This year's Coastal Twist Festival promises an unparalleled headline extravaganza that will leave you breathless, and the Bauhaus Spellbound Dance Party on Saturday, 30 September is no exception.
Get ready to dance as this Party is driven by art, fashion, make-up, special effects, freedom and alter egos, Spellbound is an immersive and interactive surrealist costume ball that will transport audiences into an alternate reality experience of story, sound, light and exploration.
"…you don't need to travel to Amsterdam or New York to expand your contemporary experiences just hit the M1 to the Central Coast, just 75mins from Sydney or Newcastle" said Creative Director Glitta Supernova.
Spellbound is an elevation of Naughty Noodle Fun Haus's hugely successful Origami Garden Festival in April, folding performance art with sound, layering live music with mesmerising light and visual projection and DJs making it a sold out key Coastal Twist LGBTIQ Arts & Culture Festival Event every year.
This year's signature Bauhaus Party theme, Spellbound is all things magical, sexy, hedonistic surreal glamour with an all-star line-up set to dazzle and hypnotise between the veils of reality.
Headliners include Australia's favourite party starter DJ Charlie Villas and local Legend Delinquent Disposition serving beats for rebellious ears.
Igniting dance floors and capturing hearts across the globe with their hypnotic visual projections, let your senses come alive and embark on a mesmerizing journey of light and sound with St. Luc.
And the headliners don't stop there with Hollywould Star ( RuPaul's Drag Race Down Under Season 3), International Multi Award Winning Circus Sensation, Jess Love, Global Top 50 of Burlesque's Most Influential Artists the amazing Jazida, Mr Burlesque Sydney 2022, Danny Golding , the Queer Bubblegum-goth Goddess of Pole, Cleo Rapture, Canberra's Indigenous Drag Diva MadB and more.
"In terms of audiences we want to see everyone there – the sitters, the dancers, and the dreamers for an immersive human journey literally shining a light on togetherness, human spirit and the creative power pulsating within us all" – Glitta Supernova
BAUHAUS SPELLBOUND DANCE PARTY 18+
Saturday 30 September from 6PM – 11.30PM
Naughty Noodle Fun Haus, 5 Broken Bay Road, Ettalong Beach