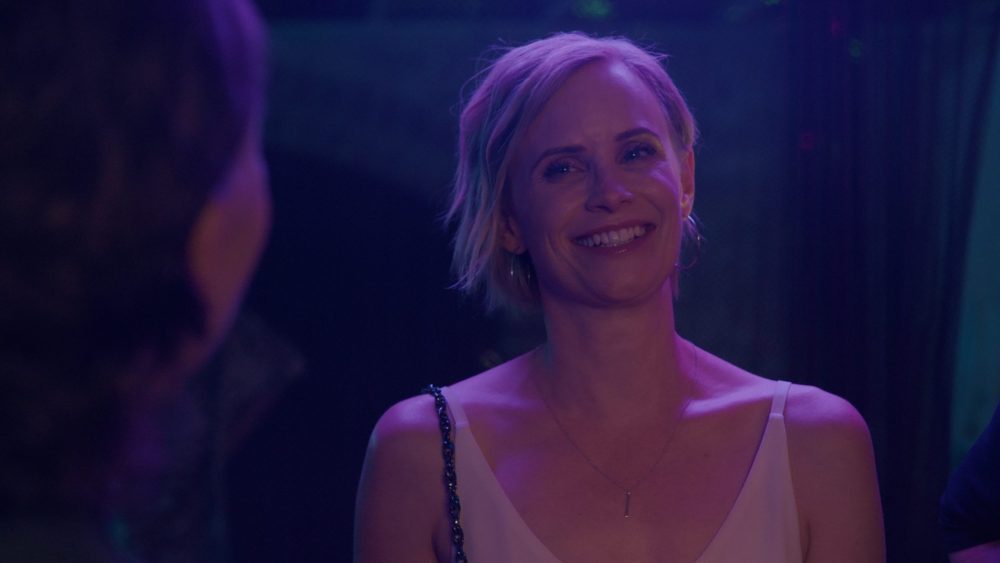 The web series Love Me Lex, is a romantic dramedy about a 40-something lesbian who's jumping back into the dating game after a few years of being single.
The brainchild of Sanja Katich and produced by Stephanie Davis of Somedae Pictures, Love Me Lex follows the titular character Lex (Sarah Light) as she looks for love in her 40s.
Looking for love in your 40s is not easy when the lesbian dating pool is more like a muddy puddle! School teacher Lex Adamson (Sarah Light) is about to find that out the hard way when she steps back into the dating world and, to her surprise, finds there is more than one person vying for her attention! But who will she choose?
Will it be "off-limits" Kat (Deanna Cooney) or can Lex recapture the magic with her ex, Miranda (Susan Stevenson)? Or will Lex remain single forever?
All will be revealed over seven episodes of dramedy, and plenty of romance that audiences say is "Full of heart" and "Almost made me believe I could dip my toe back into the dating pool."
The series was written and directed by Sanja Katich, an openly queer woman who has spent much of her career writing about Australian queer shows such as Janet King and Wentworth for websites like LOTL, Outnews and Curve Magazine. Love Me Lex is Katich's largest project to date, with production by a majority female cast and crew, who want to shine a light on the traditionally underrepresented later-life lesbian.
Sanja Katich (writer/director) said
"Having spoken with Janet King's Marta Dusseldorp, and Wentworth's Danielle Cormack about their involvement in tired and overused dead-lesbian storylines, I felt it was time that queer women got to see a sapphic story with a happy ending. We deserve that! Love Me Lex was born from these discussions and the desire to see older women represented on screen. This is why, together with Stephanie Davis of Somedae Pictures, we teamed up with The Home of Sapphic Stories on Screen (Lesflicks) to host the series. A match made in heaven, Lesflicks and Love Me Lex share one simple goal – more representation for queer women!"
Love Me Lex will be available on Lesflicks on subscription from 11 October 2023, with each episode released weekly.