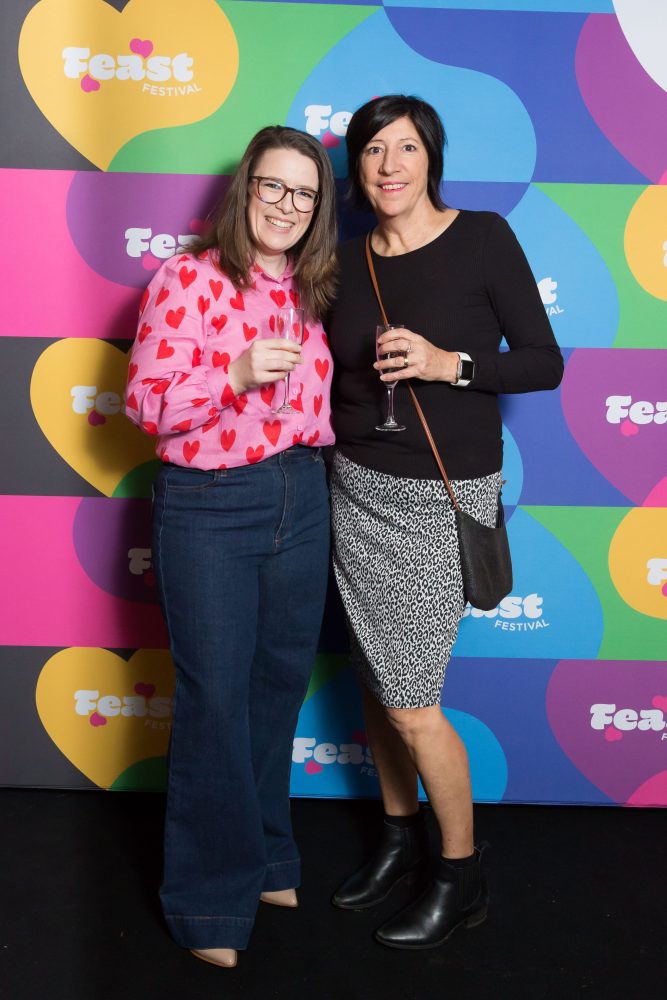 The Feast Festival is set to transform Adelaide into Australia's epicentre of premier art and cultural performances between 1-19 November, better known as Pridevember.
Releasing its 2023 program today, this year's Feast Festival 2023 is set to excite and entice as South Australia's premier LGBTQIA+ event welcomes artists from across the globe, including superstar queens from RuPaul's Drag Race USA and Down Under, Australian viral comedians Christian Hull and Mitchell Coombs, plus musical superstars Crystal Waters from the USA and home-grown talents such as Ricki-lee and Natalie Bassingthwaighte.
The Feast is not just an arts festival; it's a journey of pride and self-discovery celebrating the vibrant rainbow communities that make our world a more colourful and joyous place to live. Join us for 'Pridevember' and experience an exciting lineup of events that have something for everyone.
The 2023 Feast program kicks off with a bang with the opening weekend showcasing Marys in the Park (produced by ITDEVENTS), Adelaide's FIRST-EVER unapologetic POP music festival on November 4th, featuring a star-studded lineup including Ricki-lee, Crystal Waters (USA), Natalie Bassingthwaighte, Samantha Jade, and a plethora of superstar queens from RuPaul's Drag Race USA and Down Under.
The festivities continue during the opening weekend with the annual Picnic in the Park, offering an unforgettable experience for the entire community with the new Feast Artist Stage providing entertainment and a tease of the program of artists and events. Picnickers will also be able to savour delicious local food, explore vibrant market stalls, engage with community stallholders, and celebrate furry friends at the Feast Dog Show. Mark your calendar for this community-friendly event on November 5th at Rundle Park.
Feast Festival 2023 offers a vibrant program with something for everyone. 'Lesbian Love Stories' will be making its Adelaide premiere after selling out recently in Brisbane, Sydney and Melbourne.
The 'Feast Comedy Debate' ignites thought-provoking discussions as comedians humorously debate whether queer life was better within its own culture or integrated into the mainstream and features TikTok sensation, 'Rainbow History Class'. For those aged 12-19, the 'Minus18 Queer Formal' is the glittering highlight of the year, filled with live performances and dazzling drag acts. To cap off the night, join the 'Feast Festival Night Roof Climb', guided by Vonni who has been cast in the lead role of The Adventures of Priscilla. Or be guided by fellow drag icon, Kris del Vayze for a unique rooftop dance experience followed by cocktails in the Climb Lounge!
No subject matter is safe – the mysteries of the male member will be explored at SA Museum where award-winning journalist, Annabel Crabb, facilitates a panel discussion by experts on the world of the penis in nature during which you will learn male lizards have a pair while echidnas are multi-headed … and so much more!
The Feast Festival is thrilled to unveil the front cover art of the program by the talented artist, Crisstie Jones. Her captivating work represents a journey of healing, self-discovery and empowerment. Crisstie specialises in large-format works and uses colours to create pieces that read like poetry.
Newly appointed Feast Festival CEO, Tish Naughton, said she was excited about the depth and breadth of artists and events.
"We have so many must-see events in the program, from comics, cabaret performances to never before seen Marvel queer art, premier of films and we also have regional events Burra's own Picnic in the Park," Ms Naughton said.
"It's exciting to be part of the evolution of the Festival. In 2007, I attended my first Feast Festival and walked into the grounds of Picnic in the Park feeling an overwhelming sense of joy, knowing this was where I was meant to be.
"In 2023, I am proud to welcome you to Feast, whether it's your first or 26th time. Let's celebrate pride, embrace our differences, and be kind to one another." South Australia's Arts Minister Andrea Michaels says the Malinauskas Government is a proud supporter of the Feast Festival and LGBTQIA+ communities.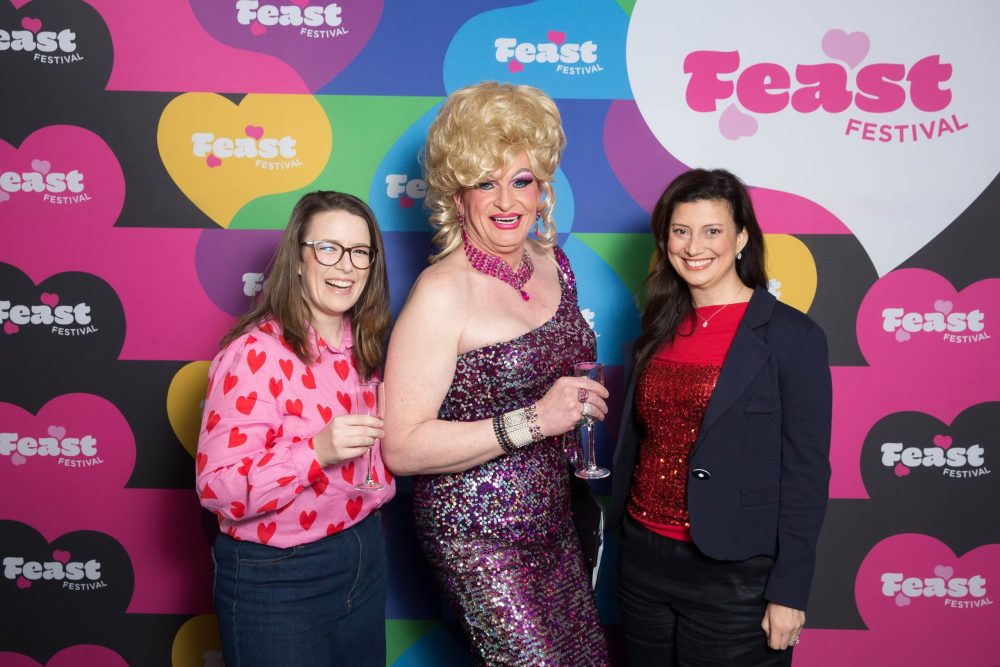 "South Australia is the arts capital of Australia and our iconic Feast Festival provides a place for all of us to experience brilliant queer arts and culture. It creates an opportunity for talented LGBTQIA+ artists from all over the country to stage amazing shows in South Australia for locals and visitors," Ms Michaels said.
Join us for Pridevember and celebrate diversity, love, and inclusivity at the Feast Festival 2023. For more information and tickets, visit the Feast Festival website www.feast.org.au